Skip to Content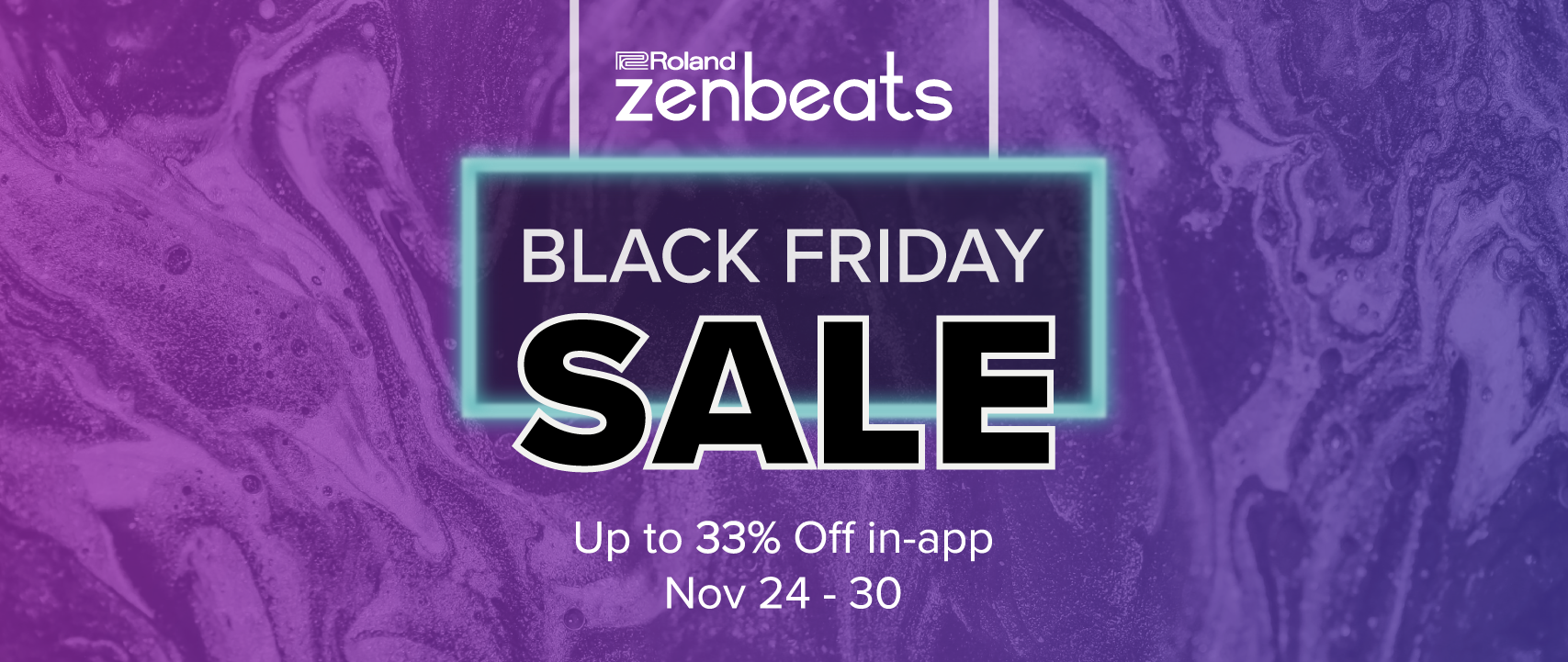 Zenbeats Black Friday is here! Download Zenbeats from Roland Cloud Manager, launch the app, and tap the store to find all the deals. Discover tons of new packs for all membership tiers or for purchase including: Chill Hop ZC1 Presets, Dynamix II 8-0-8 Drum Kits, Infinite Orchestra ZC1 Presets, Cinematic Visions ZC1 Presets, and Mixtape Vol. 6 "Eclectica". As an added bonus, look out for the re-release of every mixtape pack!





If you have a free Roland account, buy a Zenbeats Ultimate Unlock V2 for 33% off and own all features including ZC1's 800 presets and 90 MFX on any device you own.





Deals are live! Launch Zenbeats, tap Store and start shopping today. All content is free for Roland Cloud Core, Pro, and Ultimate memberships.