Whether you want to pump up the jams or pump up the volume, the
Roland TR-909
has always been there at the ready. Roland's iconic gray and white drum machine graces recordings across myriad genres—from techno and pop to industrial and R&B. This year, to celebrate September 9th, we called upon a group of powerhouse DJs, musicians, and producers to show us how they party like it's 909.
Each artist created a custom suite of grooves tailored to their unique creative style. Check out this series to hear how each participant approaches the legendary beat-making buddy and learn more about why they think the TR-909 is such a one-of-a-kind musical tool.
The TR-909 is an iconic drum machine with so much history. It played a crucial role in the development of house and techno music and then made it's way into mainstream music. The analog circuitry in the drums and sampling for the hi-hats and cymbals are what make it unique. Roland Cloud did a fantastic job and I love using it across all genres of my music.
Southern California-based Tangelene Bolton is Roland Cloud Artist Spotlight alumni. The prolific composer is as comfortable conducting an orchestra as she is creating soundscapes for a new game release. Early in her career, Bolton developed her skills under the tutelage of heavyweights like Hans Zimmer and Bobby Tahouri. These credits eventually led to prestigious gigs like composing the score for the Netflix series, Brainchild (produced by Pharell Williams) and providing technical score engineering for Rise of the Tomb Raider (Playstation).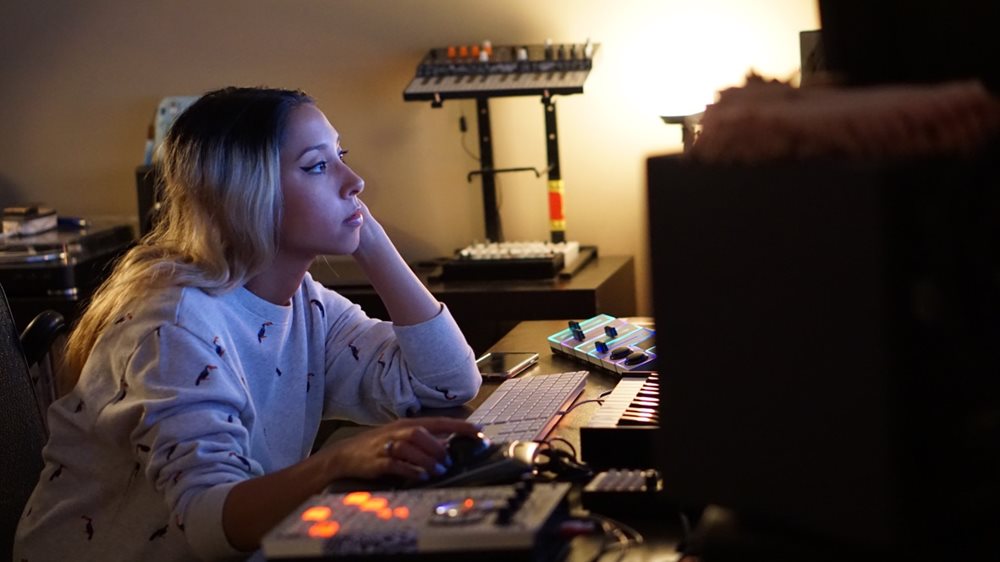 A true Roland aficionado, we knew Bolton's 909 grooves would delight and inspire us. Find out why she considers the Roland TR-909 such a powerful instrument to have in her creative palette and listen to nine examples of why Bolton is a rising star in the composing world.



Photos Courtesy of the Artist