Whether you want to pump up the jams or pump up the volume, the Roland TR-909 has always been there at the ready. Roland's iconic gray and white drum machine graces recordings across myriad genres—from techno and pop to industrial and R&B. This year, to celebrate September 9th, we called upon a group of powerhouse DJs, musicians, and producers to show us how they party like it's 909.

Each artist created a custom suite of grooves tailored to their unique creative style. Check out this series to hear how each participant approaches the legendary beat-making buddy and learn more about why they think the TR-909 is such a one-of-a-kind musical tool.
For such a humble, softspoken person, John Tejada's electronic music legacy casts a formidable shadow. The Austrian-born artist's discography stretches back to 1994 and includes releases on legendary labels like Kompakt, Plug Research, Seventh City, and Defected, as well as his own Palette Recordings.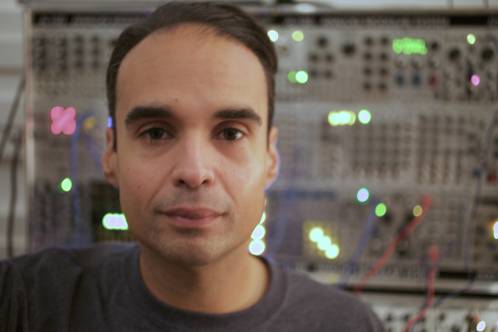 Photo by Jimmy Tamborello
Throughout his extensive career, Tejada has performed all over the globe, including stops at festivals like Movement, Sonar, Decibel Festival, Mutek, and countless others. The sought-after Tejada remix is also a seal of approval for artists of all kinds, including The Postal Service, Télépopmusic, Bomb the Bass, and Simian Mobile Disco.
Wajatta
, Tejada's recent collaboration with Reggie Watts, is yet another stop on his eclectic journey.
A teacher at California Institute of the Arts, Tejada owns a vintage TR-909. In the exclusive audio story above, he offers an enlightening metaphor about the drum machine, comparing its sonic impact to that of a Ludwig kit. Tejada's curated 909 grooves include highlights from his many releases as well as new material. All tracks were created with Roland Cloud's TR-909. Put on some headphones and submerge yourself in John Tejada's idiosyncratic electronic world.
Photos Courtesy of Robyn Von Swank