From October 1st to October 15th, 2020, Roland Cloud is offering a free test drive of the TR-606 Sofware Rhythm Composer to all Roland Account holders. Signing up for a Roland Account is easy and free. Once a user logs in to Roland Cloud Manager, they can download the TR-606 from the Library tab.*
The TR-606 Software Rhythm Composer is a detailed replica of the TR-606 Drumatix—an underground classic in the famous TR family of rhythm machines. The software version has the same sound and behavior of the original, plus powerful new features that virtually modify the circuitry for more sound choices and faster, more fluid programming.

The TR-606 was a programmable drum machine released in 1981. Originally designed as a companion to the TB-303 Bass Line, its size, price, and ease of use lowered the bar for quality music production, making it accessible to just about anyone.
The punchy midrange kicks, popping toms, and sizzling hi-hats were a hit with  DIY musicians  and appear across an array of genres, from '80s new wave and punk to electronic styles. It's the backbone of numerous classic tracks, and musicians continue to seek out the TR-606 for its alternative approach to the Roland TR sound.
Original TR-606 units are increasingly hard to find and sell for significant sums on the used market. Using our proprietary  ACB (Analog Circuit Behavior) technology, we've painstakingly recreated the original analog circuits that are the essence of the TR-606's sound. Our plug-in sounds identical to the original TR-606—with all its nuance and detail—while adding new features that greatly expand its sound and creative capabilities for modern musicians and producers:
Each instrument has its own "last step" and shuffle settings, so you can play with timing, experiment with complex meters, and dial in just the right groove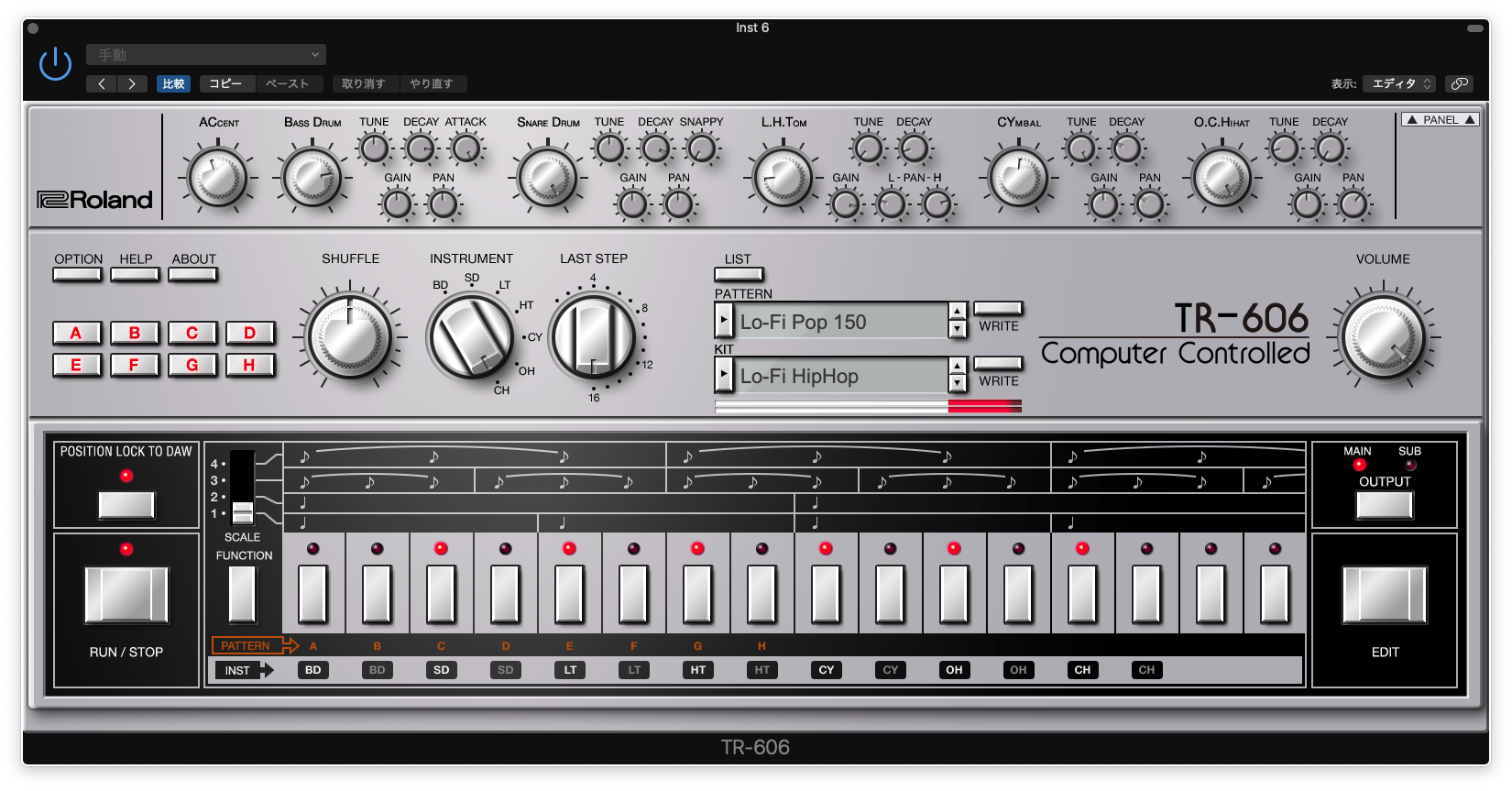 ​The TR-606 plug-in integrates seamlessly with our TR-8S Rhythm Performer and Roland Boutique TR-06 hardware instruments. Transfer patterns from the TR-8S to the TR-606 plug-in, or create beats in your DAW and send them back to the hardware for live performance. And with its pre-mapped controls, you can use the TR-06 for hands-on operation of the plug-in.

Join Roland Cloud today for the raucous sound of the TR-606, along with a host of other legendary Roland instruments. Curious to hear what came before the TR-606? Check out its equally influential siblings and dance music staples, the TR-808 and TR-909.


*after October 15th the TR-606 plugin will only be available in an Ultimate membership or with the purchase of a Lifetime Key.