For a limited time, buy a Lifetime Key for the SYSTEM-8 Software Synthesizer and get every SYSTEM-8 patch collections for free. Access over 450 additional presets crafted by top sound designers and artists, including Francis Preve and Tobias Jonsson. Plus, get free updates and new features for life—no paid membership required. That's a $289 value for only $129!
Classic meets contemporary.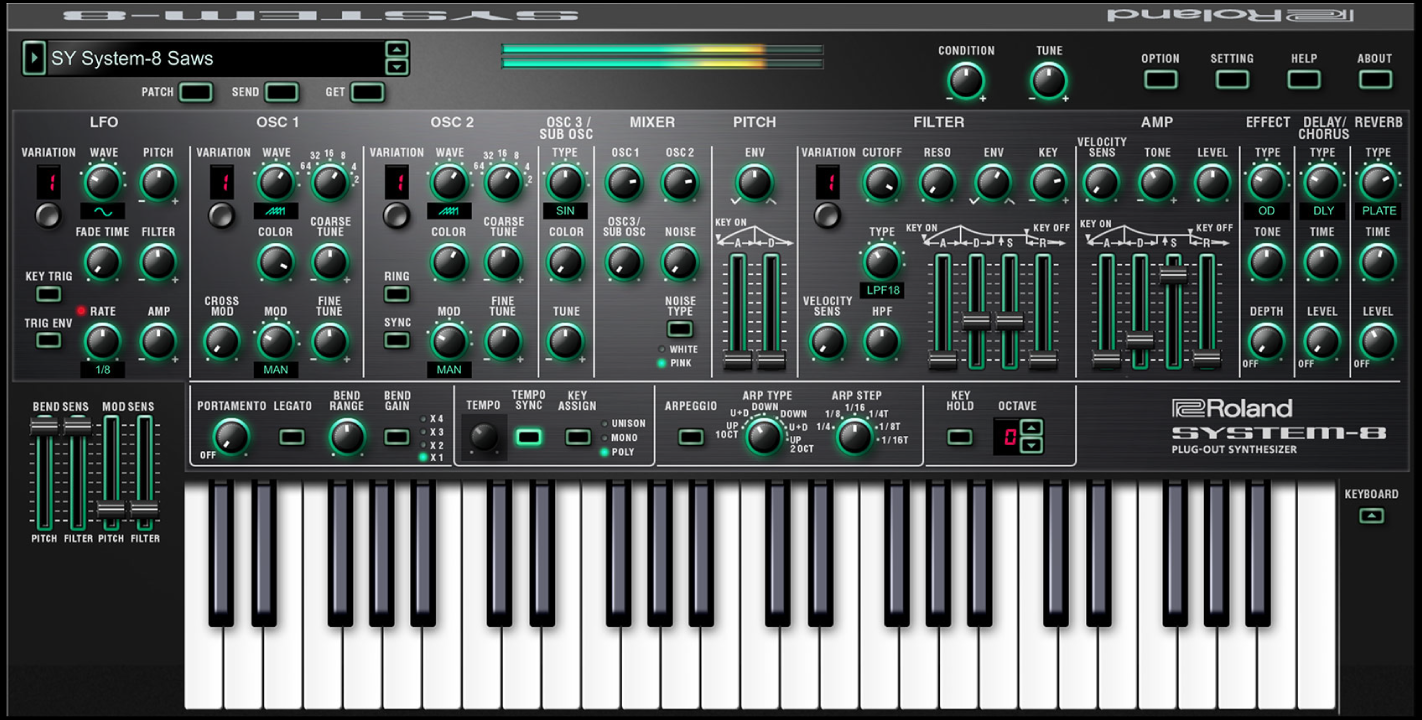 The SYSTEM-8 draws on our deep history of synthesizer research and development, with circuit-accurate models of classic Roland oscillators, filters, and effects. It includes legendary third-party oscillator types as well, plus the famous JUPITER and JUNO filter designs for super-authentic vintage sounds. The SYSTEM-8 does modern sounds too, with many flavors of digital and analog-style oscillators, plus waveshapes like SuperSaw, FM and more. In addition to classic filter models, options include an all-new VCF along with more recent designs like the unique formant, harmonic, and side-band filters. This makes the SYSTEM-8 unparalleled in its versatility, going from glass to growl—or pluck to punch—with just a few tweaks of its controls.
Supersonic sounds.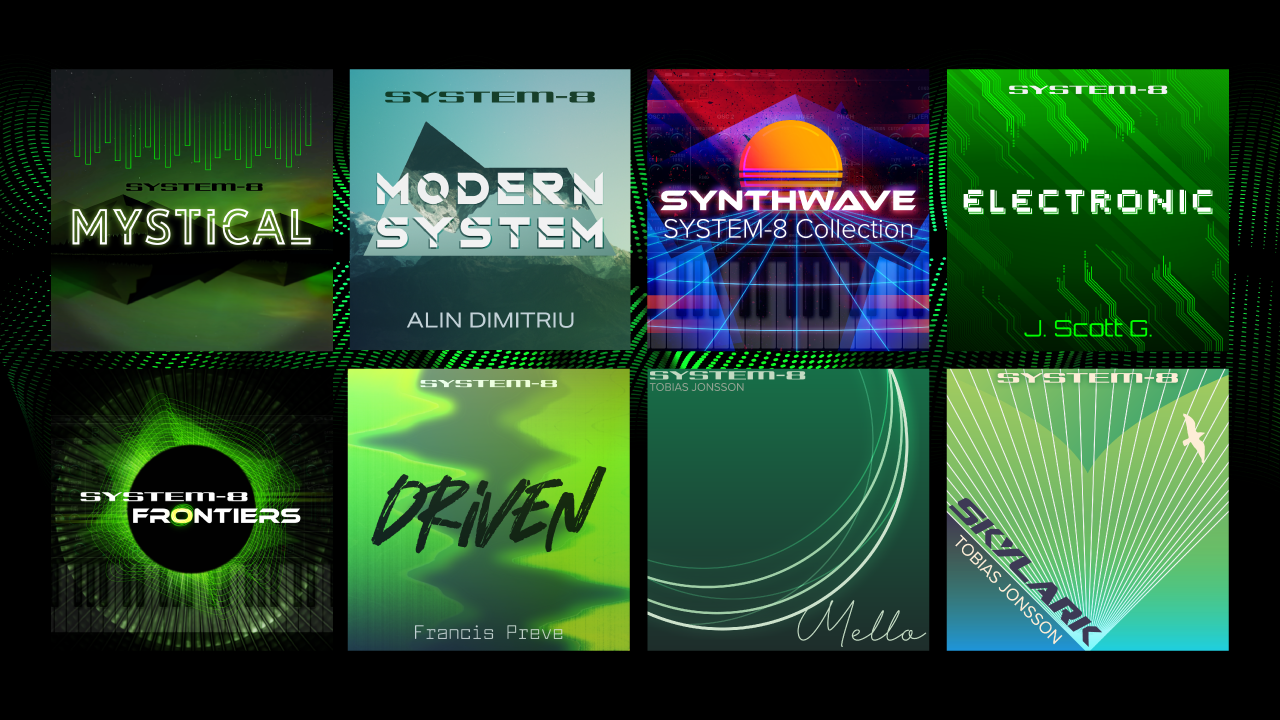 From classic Roland sounds to new and exciting sonic terrain, the dynamic sound engine of the SYSTEM-8 is boundaryless in its tonal flexibility. Access hundreds of brand-new presets by top sound designers and push your tracks into the stratosphere.
For synthesizer power users, combining the Roland SYSTEM-8 software synthesizer with its hardware sibling is a potent pairing. Sound designers will love the ability to play and shape sounds with a velocity-sensitive keyboard and dedicated controls. Live performers will appreciate transferring patches to hardware and taking the stage computer-free.
Buy our Total SYSTEM-8 collection today!
Get everything the SYSTEM-8 has to offer for the low price of USD $129. Here's how to purchase:
Sign up for a FREE Roland Account

Click the Offers tab to purchase Total SYSTEM-8
Download the SYSTEM-8 Software Synthesizer from Roland Cloud Manager under the Software Instruments tab (in the AIRA section)

Open and close the SYSTEM-8 in your DAW to initialize the plug-in

Internet high-five! Now download any patch collection from the SYSTEM-8 tab in Roland Cloud Manager to inject fresh sounds into your SYSTEM-8 plug-in