Get inspired with Total 106!
For a limited time, buy a Lifetime Key for the JUNO-106 Software Synthesizer and get every patch collection for free with our Total 106 special offer. Access over 675 additional presets crafted by top sound designers in a range of genres. Plus, get free updates and new features for life—no paid membership required.
The only authentic JUNO-106 plug-in.

Capture the magic of the JUNO-106 right inside your favorite DAW. Our software version perfectly realizes the influential sound and vibe of the original, with new capabilities and enhancements for today's workflows, including increased polyphony, two fully adjustable envelopes, PLUG-OUT compatibility with the SYSTEM-8, and more.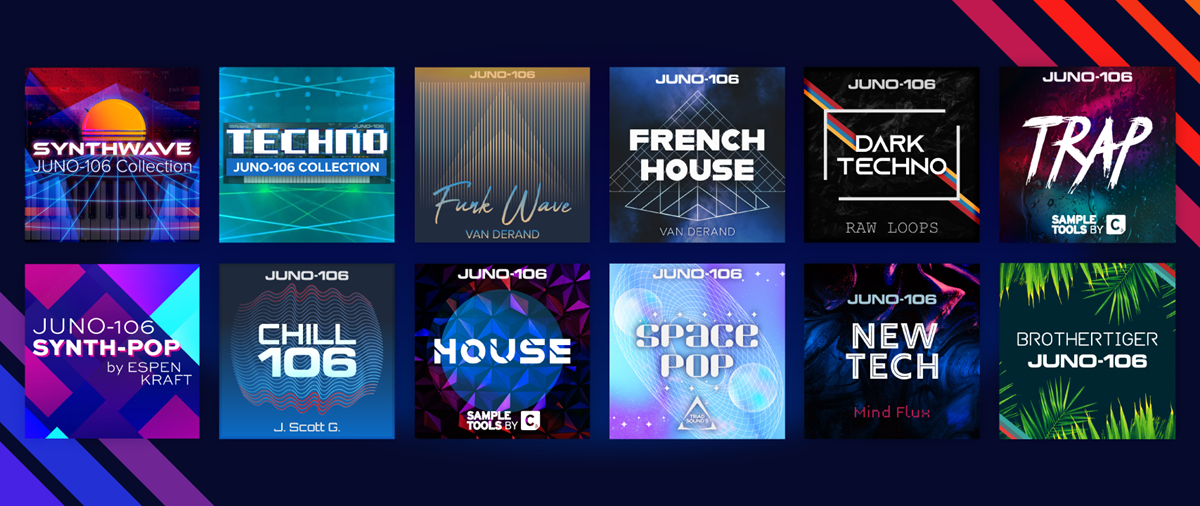 Looking for that perfect sound? Bring your 106 to the next level with hundreds of new presets meticulously created by industry giants, free with your Total 106 Lifetime Key purchase. From synthwave to techno to trap, this encyclopedic collection of tones will maximize your creative potential and add one-of-a-kind magic to tracks in any genre.
Get everything the JUNO-106 has to offer for the low price of $199 USD now. Here's how to purchase this exclusive offer:
Download Roland Cloud Manager

Sign up for a FREE Roland account

Click the Offers tab to purchase the Total 106 special offer

Download the JUNO-106 Software Synthesizer from the Library tab in Roland Cloud Manager and open it in your favorite DAW before downloading any patch collections

Internet high five! Click install on your new patches in Roland Cloud Manager to automatically inject fresh sounds into your JUNO-106 plug-in

Download Roland Cloud Manager today!