From May 25th to June 8th, Test Drive every Model Expansion inside ZENOLOGY for free with a Roland Account! Simply log into Roland Cloud Manager, install any version of ZENOLOGY, click the Test Drive Tab, and download any Model Expansion.

To celebrate the release of ZENOLOGY 1.6.2, Roland Cloud is offering a two-week Test Drive of all of our model expansions! ZENOLOGY 1.6.2 allows CC assignments with JUPITER-X hardware and new Save/Load/Import/Export functionality with Model Expansions inside ZENOLOGY Lite. Experiment with new sounds for free with a Roland Account. Check out our Model Expansions below.
JD-800 Model Expansion
The Return of a Vintage Digital Icon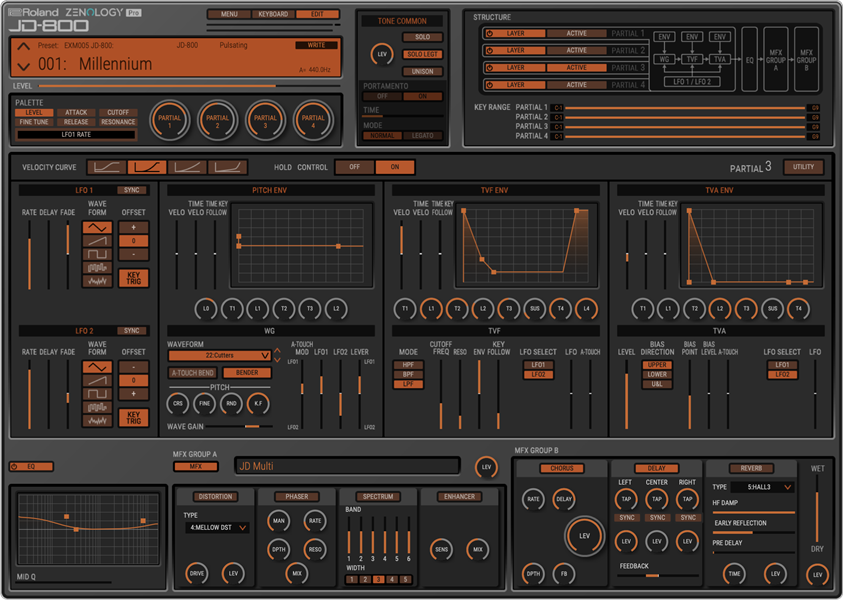 By the early '90s, preset-driven digital synths with limited hands-on controls dominated the landscape. The JD-800 changed all that in 1991, bringing the synthesizer world back to its roots with a massive control-laden panel and an aggressively electronic sound palette. Combining the original JD-800 waveforms with advanced modeling techniques, the JD-800 Model Expansion brings the gleaming tone and monster sound-shaping potential of this vintage digital icon to your DAW and compatible Roland hardware.

JX-8P Model Expansion
Advanced Analog from the Dawn of the Digital Age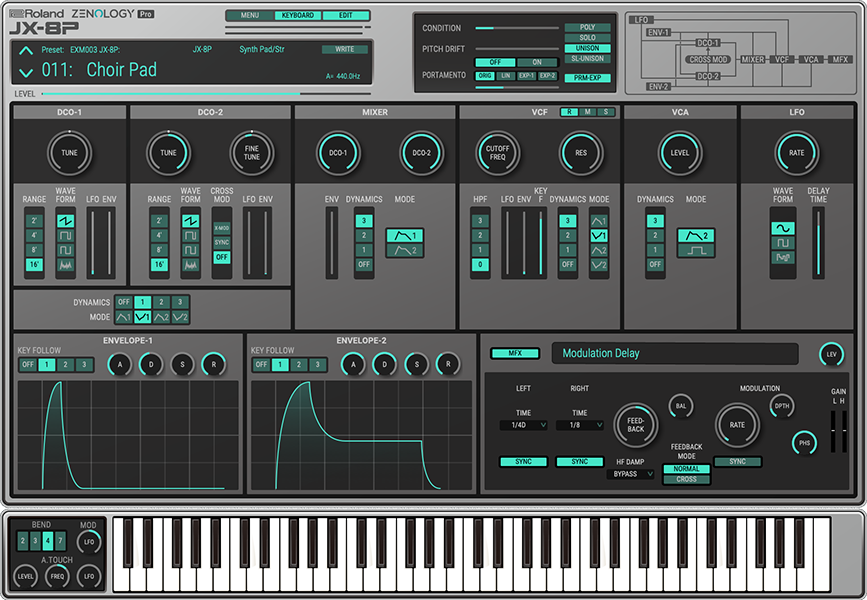 Launched in 1985, the innovative JX-8P took analog a step further with capabilities that could generate tones associated with digital synthesizers, making it highly versatile. With the JX-8P Model Expansion, we reintroduce the unique voice of this sought-after classic for the first time ever. The hands-on editing functions of the companion PG-800 programmer are also included, thoughtfully integrated into the user interface.


JUPITER-8 Model Expansion
The King of Polysynths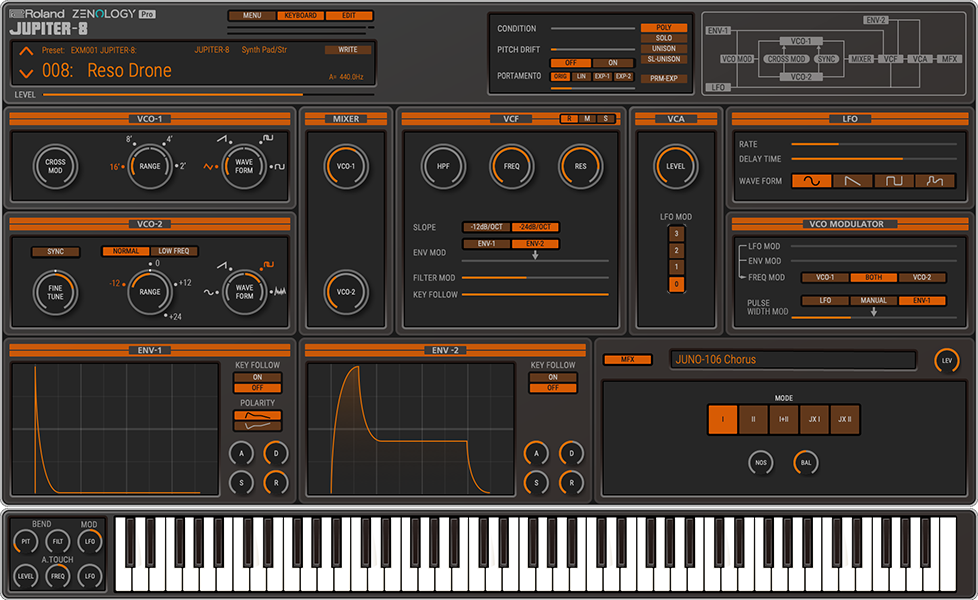 Released in 1981, the JUPITER-8 is one of the most revered polysynths of all time. Its lush, complex sound is on more hit songs than you can count, and its massive analog voice is simply unmatched when it comes to warm pads, strings, and lead tones. With the JUPITER-8 Model Expansion, the authentic sound of this vintage icon is now available for your DAW and compatible ZEN-Core hardware.


JUNO-106 Model Expansion
Essential '80s Synthesizer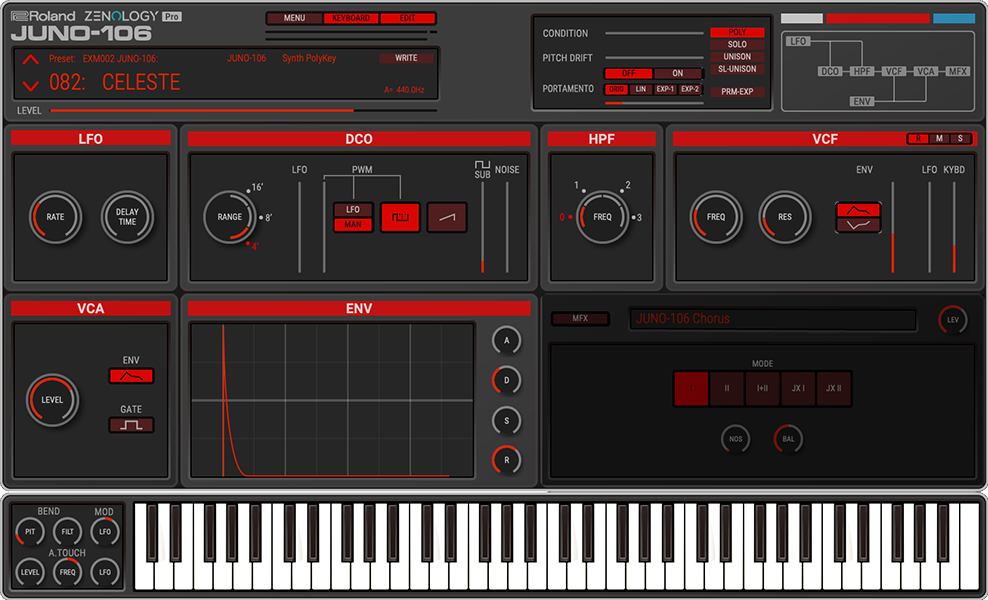 Introduced in 1984 as an affordable polysynth for the masses, the JUNO-106 has risen from humble beginnings to become a favorite of synth lovers everywhere. It delivers gut-punching basses, delicate plucked sounds, and shimmering pads that sit perfectly in a mix, and its built-in chorus is the stuff of legend. With the JUNO-106 Model Expansion, the authentic sound of this essential '80s classic is now available for your DAW and compatible ZEN-Core hardware.


SH-101 Model Expansion
A Monophonic Synth Legend, Reborn as a Modern Polysynth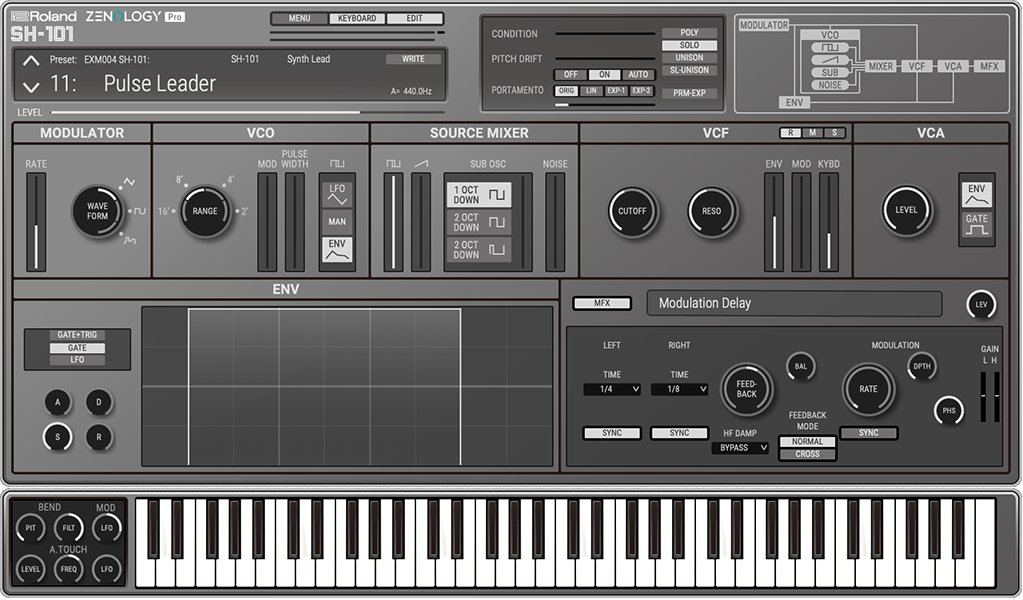 Since its release in 1982, the small but mighty SH-101 has been a key ingredient in shaping electronic music. Originally marketed to beginners, it soon found favor with serious players thanks to its straightforward interface and head-turning sounds. With the SH-101 Model Expansion, the monophonic SH-101 is reborn as a polysynth, bringing new and exciting possibilities.


Sign up for a free Roland Account and download Roland Cloud Manager to get started!


*After June 8th, Model Expansions will only be available in Pro and Ultimate Memberships or with a Lifetime Key purchase.