Skip to Content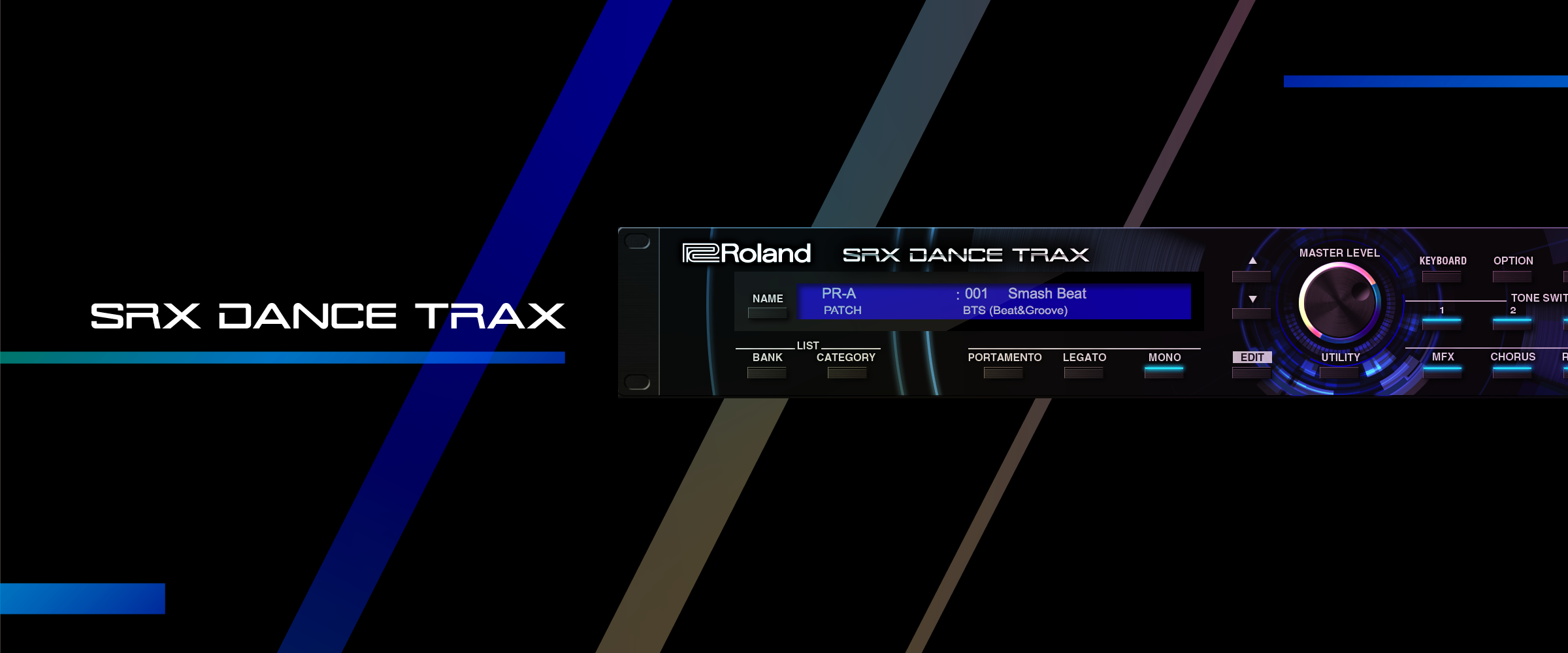 In the early 2000s, Roland's SRX series of expansion boards were an innovative way of adding fresh flavors to your synth. Installed directly into Roland hardware, each board created a tiny genre-centric world of its own. From classic piano spreads (celebrated in Roland Cloud with our SRX KEYBOARDS VST) to strings and woodwinds, the SRX series expanded players' pallets and opened new creative doors.





"Supreme Dance," the fifth entry in the SRX-series and "Platinum Trax," the eight entry in the SRX-series, catered to dance, hip-hop, and electronica, the original hardware version sampled waveforms of vintage and contemporary synths including Junos, the JP-8000, and many others, resulting in a robust collection of sounds: from lush synths to brazen drum sounds.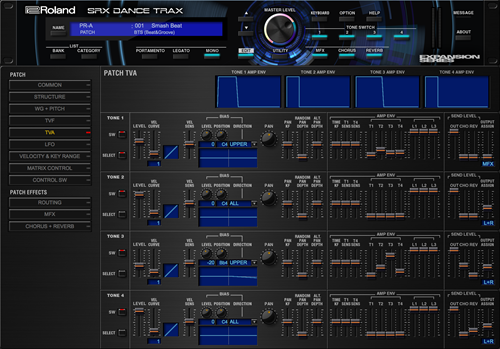 Roland Cloud presents SRX DANCE TRAX, created in the spirit of Roland's seminal hardware board with reimagined versatility. SRX DANCE TRAX provides a huge variety of sounds geared towards getting you on the dance floor. Whether you're creating techno, house, trance, or drum 'n' bass, this menagerie of sounds will elevate your compositions into foot-stomping party anthems. Roland Cloud's SRX DANCE TRAX collection comes equipped with 548 patches, 19 rhythm sets, and 1155 waveforms, all with the inimitable quality of the original board. Included are rattling synth bass, crisp leads, diverse hits and stabs to populate your bangers with unparalleled creativity.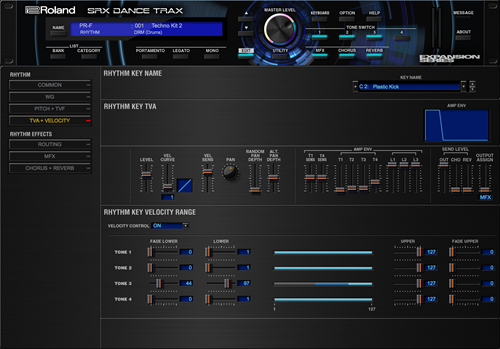 The heart of any dance song is its backbeat. SRX DANCE TRAX offers the largest collection of individual drums heretofore available upon the release of the original product. In fact, upon the inception of the original board, Roland went to the whiteboard with top engineers and producers around the globe. Even without processing, these beats thump and pulse. Add in the rich onboard multi-effects processing and flexible patch parameters, and bring the dancefloor magic of the early aughts to your DAW.