Roland Cloud TR-8S Production Packs are premium collections of royalty-free content optimized for the TR-8S Rhythm Performer. Crafted by top sound designers, each TR-8S Production Pack focuses on a specific genre and includes a variety of kits and patterns to generate new ideas and bring fresh energy to your beats.
Underground Resistance: Escape the Chains by Recon X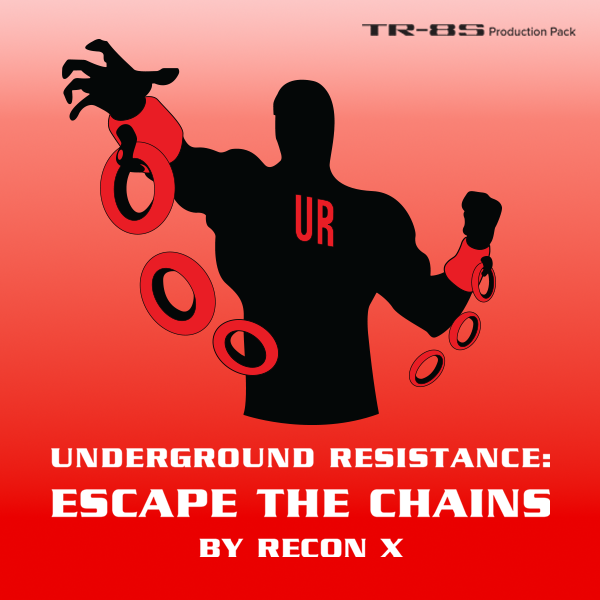 With Escape the Chains, Detroit's Underground Resistance drops its first production pack, exclusive to owners of the TR-8S Rhythm Performer. For over 30 years, the UR collective has stood as a pillar of Detroit techno culture, championing musical innovation and cultivating a sonic legacy of futuristic, dystopian tones and uplifting anthems alike.

UR's Recon X has been a secret weapon behind the scenes, working with Wavejumpers and other collective projects. Now he steps from the shadows to serve up this hard-hitting collection of techno and electro rhythms that encourage you to take your music beyond what's been done before. For the first time, the battle-tested, performance-ready TR-8S patterns used in UR live sets are yours for jamming, remixing, and driving your own creations.

Download Underground Resistance: Escape the Chains by Recon X today—available at no charge for Roland Account holders in Roland Cloud Manager.