Practice Packs for the SPD-SX and SPD-SX PRO are specialized kit packs purpose-built for enhancing daily practice sessions with an acoustic or electronic set. Each pack is based on a specific music style and includes several multitrack songs played by professional musicians. WAV loops are assigned to pads for instant triggering, enabling you to build arrangements on the fly and sharpen your groove by isolating bass, keyboards, and other instruments. Percussion sounds are also included to accent the tracks and improve your coordination between the drum set and sampling pad.

Each pack comes as a single backup file that's ready to load into the SPD-SX via a USB flash drive or the SPD-SX PRO using a flash drive or the SPD-SX PRO App—simply download, install, and start playing. A click loop is included for timing, pre-routed to the headphones output so the audience won't hear it in a live session or performance video.
'70s Rock Vol. 1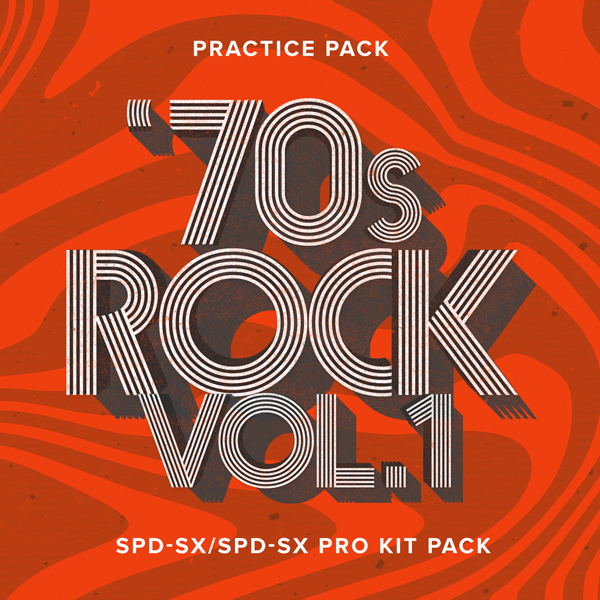 Practice along with songs inspired by the most influential music of all time with Practice Pack: '70s Rock Vol. 1, a premium kit pack for the SPD-SX and SPD-SX PRO Sampling Pads. This collection features original audio tracks in the style of five iconic rock and funk tunes from the 1970s, with song sections and individual instruments separated on different pads for instant triggering and real-time remixing.
Download '70s Rock Vol. 1 today—available with a Lifetime Key purchase in Roland Cloud Manager.