Skip to Content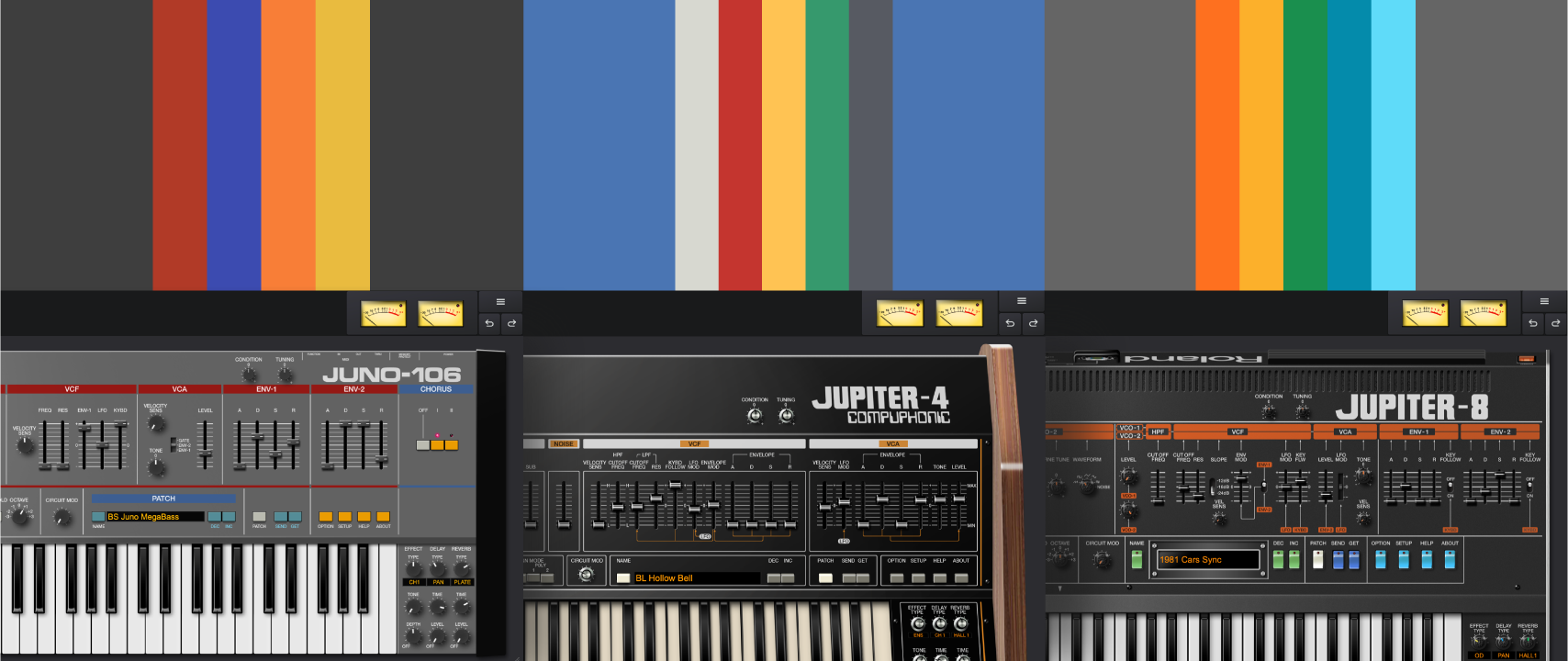 Legendary series instruments are taking a huge leap forward. The first drop includes exciting updates for some of our most iconic synth plugins—the JUPITER-4, JUPITER-8, and JUNO-106. These updates bring gorgeous high-DPI graphics, refined interfaces, universal patch browsing, Circuit Mod, and more.
Gorgeous, refined interfaces.
Each new Legendary instrument lets you experience the thrill of using these storied instruments in your own studio with a newly developed high-resolution interface for modern DAWs and big-screen production environments. And with a refined button layout and a new universal header, options and features are easier to find while keeping true to the original design and layout.
Browse and tweak.
Quickly find just the right sound. Legendary v2 instruments feature a shiny new universal browser that lets you search and rate sounds across every installed patch bank, including an all-new bank of fresh tones. And since you can adjust vital parameters directly from the browser's integrated Tweak Panel, there's no need to change views to customize sounds to your liking.
Mod shop.
Vintage Roland synths had internal trim controls that allowed technicians to tweak various analog components when they drifted out of spec. But sometimes, "out of spec" created a sound that was unique, interesting, or extraordinary. Realized through our latest ACB advancements, the new Circuit Mod function lets you sweep through multiple trims using a single macro control. Along with the Condition parameter, which simulates the effects of aging, you can dial in everything from a factory-primed instrument to a road-worn synth that hasn't seen a tech bench in decades

Join Roland Cloud.
Our Legendary v2 instruments are available with Roland Cloud Ultimate membership or a Lifetime Key purchase. Roland Cloud is also home to software versions of other vintage Roland instruments plus ZENOLOGY, ZENOLOGY FX, Zenbeats, and other inspiring music tools to back your creative journeys.