Available exclusively through Roland Cloud, Aerophone Sound Packs are collections of carefully curated sounds for compatible Aerophone wind instruments. Roland Cloud is also home to an ever-expanding collection of premium Roland digital content, including software synthesizers, ZEN-Core Wave Expansions, Sample Packs, and much more.

• Compatible with Aerophone Pro and Aerophone AE-20
• Layered sounds featuring different combinations of SuperNATURAL woodwind voices
• Includes 10 Scenes
• Available for download in Roland Cloud Manager

AEZ006 Woodwind Layers Vol. 2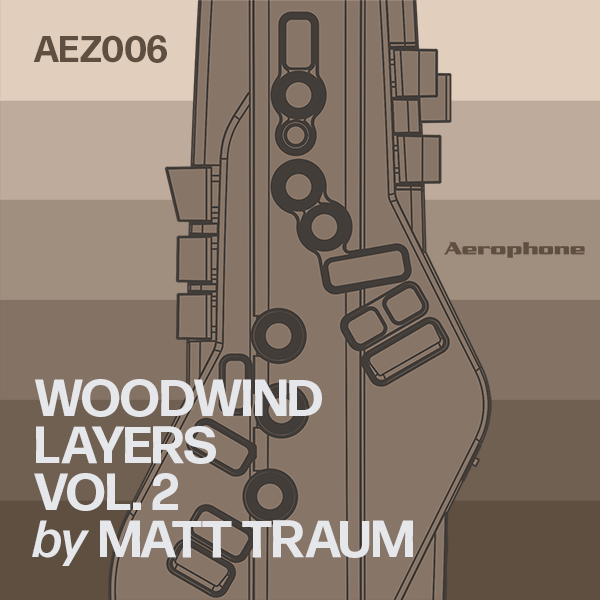 Play multiple acoustic woodwinds at once with Woodwind Layers Vol. 2, another dynamic Aerophone collection crafted by musician and wind controller expert Matt Traum. Each of the ten Scenes features two to four layered woodwind tones, with both common and unusual combinations represented. And be sure to try the Aerophone's S1/S2 buttons and right-hand thumb lever, which Matt has carefully set up for even deeper expressive control with these selections.