Roland Cloud Manager opens up a world of new capabilities for your Roland hardware or software instruments. Fuel your creativity with an ever-growing collection of fresh sounds, companion apps, and more.
· All your Roland instruments and creative tools, always up to date
· Set-it-and-forget-it management
· Install Roland virtual instruments and effects with a single click
· Download free and premium sound content for hardware and software instruments
· Access editors and companion apps for Roland hardware
· Discover new sounds specially crafted for the instruments you own
· See everything Roland Cloud has to offer or only the content you're interested in
· Manage your membership and purchase Lifetime Keys
· Available for macOS and Windows


Access your Roland virtual instruments and sound expansions.
Roland Cloud contains a wealth of iconic instruments and genre-defining sounds. Install and update your entire virtual studio, from legendary synths and drum machines to carefully crafted patches and patterns from world-class sound designers.
Download new sounds and companion apps for your Roland hardware.
Many Roland hardware instruments have graphical editors and companion apps to expand their capabilities. Just select the Roland hardware you own, and Roland Cloud Manager will display all the available apps and content.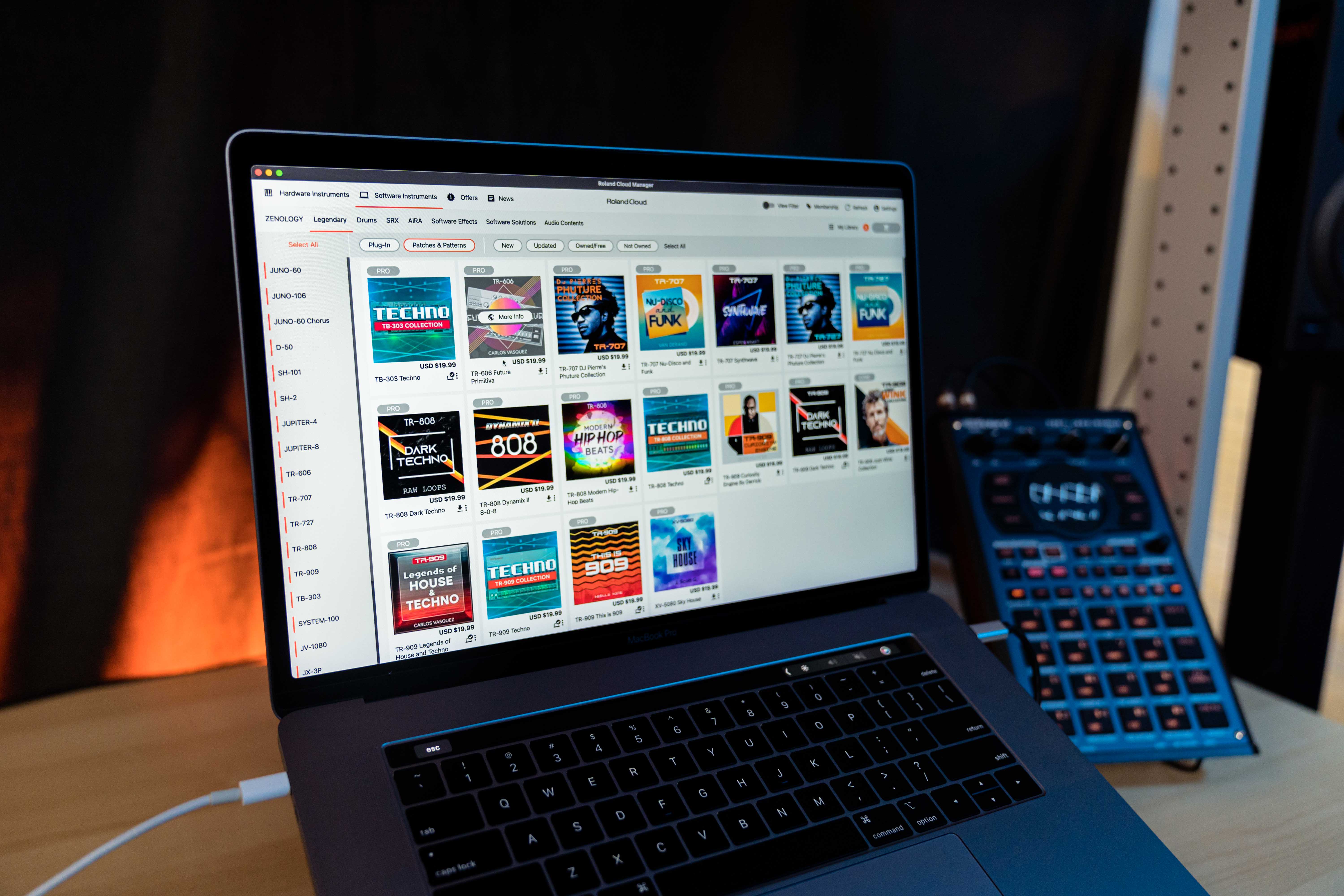 Customize your experience.
Whether you're a keyboardist, drummer, wind player, or studio producer, Roland Cloud Manager lets you see just the content you're interested in. View everything Roland Cloud has to offer or filter by specific instruments or categories.
Your marketplace for membership and Lifetime Keys.
New purchases and upgrades are instant and super convenient. Join or upgrade your Roland Cloud membership and purchase Lifetime Keys for instruments and sounds right from within Roland Cloud Manager.

Download the new and improved Roland Cloud Manager today!