Skip to Content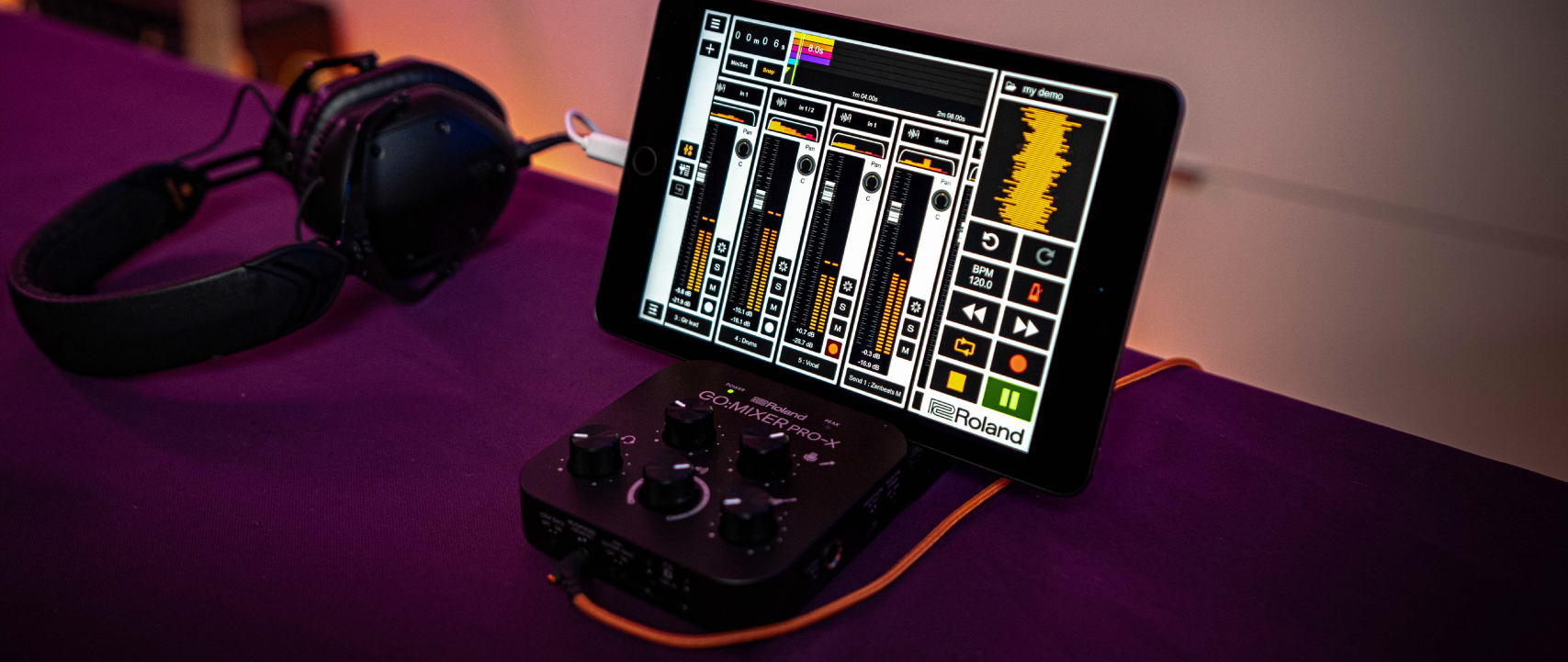 Zentracker takes the complexity out of recording music, turning your mobile device into a handy and intuitive multitrack studio. Whether you're a singer or instrumentalist, Zentracker puts the focus on getting ideas down while they're fresh with an easy-yet-powerful way to record, edit, and mix your music anywhere.
Take it easy.
Recording music doesn't have to be complicated, and you don't need a complex home studio full of expensive gear to do it. Zentracker is simple to use and designed to capture your inspired moments with a friendly, pick-up-and-go approach to recording and mixing. Your studio is never further than your smartphone or tablet, and all of your recording projects can be accessed with a simple tap of your finger.


The best studio is the one you have with you
.
Zentracker turns the device in your pocket into a professional-level multitrack recorder with advanced audio production tools. It can be your musical scratchpad or the starting point of a professional production—or both. Quickly record new ideas, finish complete songs, or make Zentracker part of your creative workflow by exporting tracks and stems to use in other DAWs. And you can save projects in Google Drive or Microsoft OneDrive for easy sharing and collaboration with friends, bandmates, and other artists.



So simple you might just forget how powerful it is.
Don't let Zentracker's simplicity fool you—there's a lot of power under the hood, including unlimited audio tracks and sophisticated editing and automation. But power doesn't have to mean complexity. Zentracker's production tools are there when you need them and are thoughtfully integrated to not get in the way of your creativity.

Unlimited tracks. Endless possibilities.
Many famous songs have been produced with 8, 16, or 24 tracks (and some only needed 1 or 2). Zentracker has unlimited tracks, so there are no bounds on your creativity. Craft complex layered textures and harmonies, overdub as much as you want, or use the over 200 included audio loops to fill out your productions. The intuitive mixing console lets you adjust each track's level and pan position with a touch and features 16 audio effects for professional-sounding results that don't require a degree in audio engineering.



Upgrade your experience.
Zentracker is mighty powerful already, but you can access even more features and creative options by upgrading to a premium Roland Cloud membership (Core, Pro, or Ultimate). Not only do you get Zentracker's full feature set, but you get all the other wonders that a Roland Cloud membership has to offer, like authentic Roland virtual instruments and effects, expanded sound content, and more.

Ride for free.
Maybe the best thing about Zentracker is that you can start using it right away—for free. So what are you waiting for? Download now at Roland.com!