Get the sound that gave birth to a movement
For a limited time, buy a Lifetime Key for the TB-303 Bass Line and get 8 patch collections for free with our Total 303 special offer. That's a $310 value for only $149! Access over 450 additional presets crafted by top sound designers including acid house legends DJ Pierre and Josh Wink. Plus, get free updates and new features for life—no paid membership required.
The only authentic TB-303 plug-in.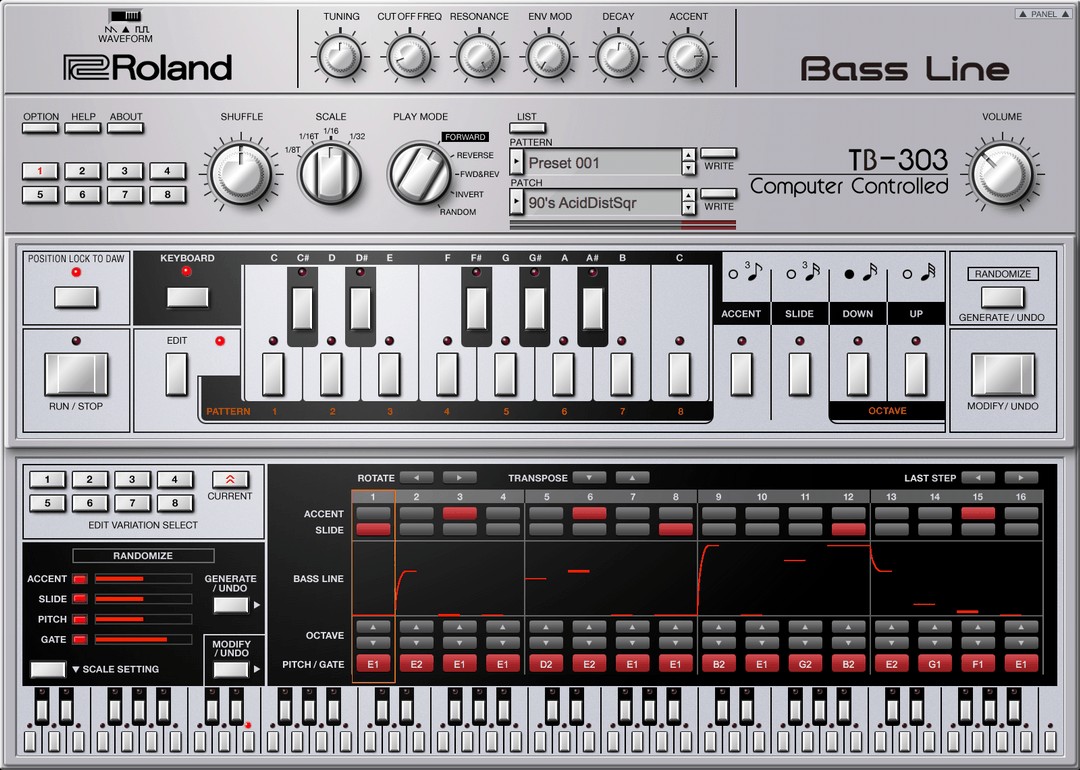 With an unmistakable sonic signature brimming with warmth, energy, and character, the Roland TB-303 Bass Line defined the acid house movement of the late 1980s. Widely misunderstood when launched in 1981, the true revolution began several years later when electronic music producers rediscovered the quirky box, unleashing the hypnotic, liquid sound that captivated a generation. The TB-303 Software Bass Line delivers this historic instrument in a DAW plug-in, with circuit-level sonic accuracy and useful modern enhancements.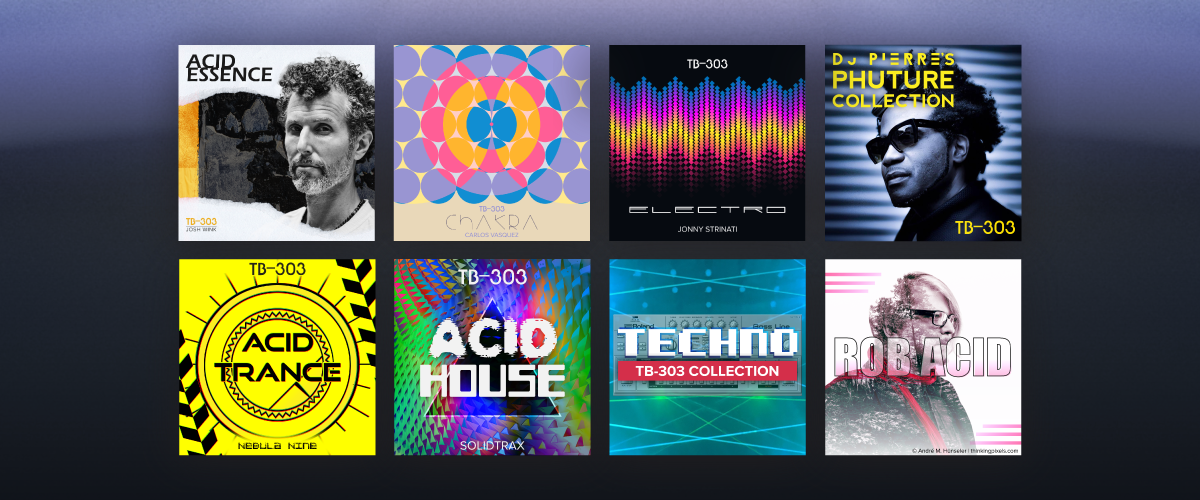 Whether you are looking for a perfect melody, bassline, or rhythmic element, the TB has you covered. Augment your 303 with hundreds of new patterns and kits created by electronic music trendsetters like DJ Pierre, Josh Wink, Rob Acid, and more. From acid to electro and beyond, this treasure trove of patterns and tones will push your compositions to the next level.
Get everything the TB-303 has to offer for the low price of $149 USD now. Here's how to purchase Total 303:
Download Roland Cloud Manager

Sign up for a FREE Roland Account

Click the Offers tab to purchase Total 303

Download the TB-303 Software Bass Line from Roland Cloud Manager under the Software Instruments tab

Open and close the TB-303 in your DAW to initialize the plug-in

​Internet high-five! Now download any patch collection from the TB-303 tab in Roland Cloud Manager to inject fresh sounds into your TB-303
Download Roland Cloud Manager today!