From June 6th to July 6th, Test Drive the TR-606 Software Synthesizer for free with a Roland Account! Simply log into Roland Cloud Manager, click the Test Drive Tab on the left, and download the TR-606.*
Released in 1981 as a companion to the TB-303 Bass Line, the TR-606 was a programmable drum machine whose size, price, and ease of use made at-home music production more accessible to everyone. The punchy midrange kicks, popping toms, and sizzling hi-hats were a hit with DIY musicians, appearing across genres from '80s new wave and punk to Jamaican dancehall, and of course all types of electronic styles. Dive into the stories and videos below to learn more about this underrated classic, and try out Roland's authentic recreation in Roland Cloud today!

Roland Articles: The TR-606 Collection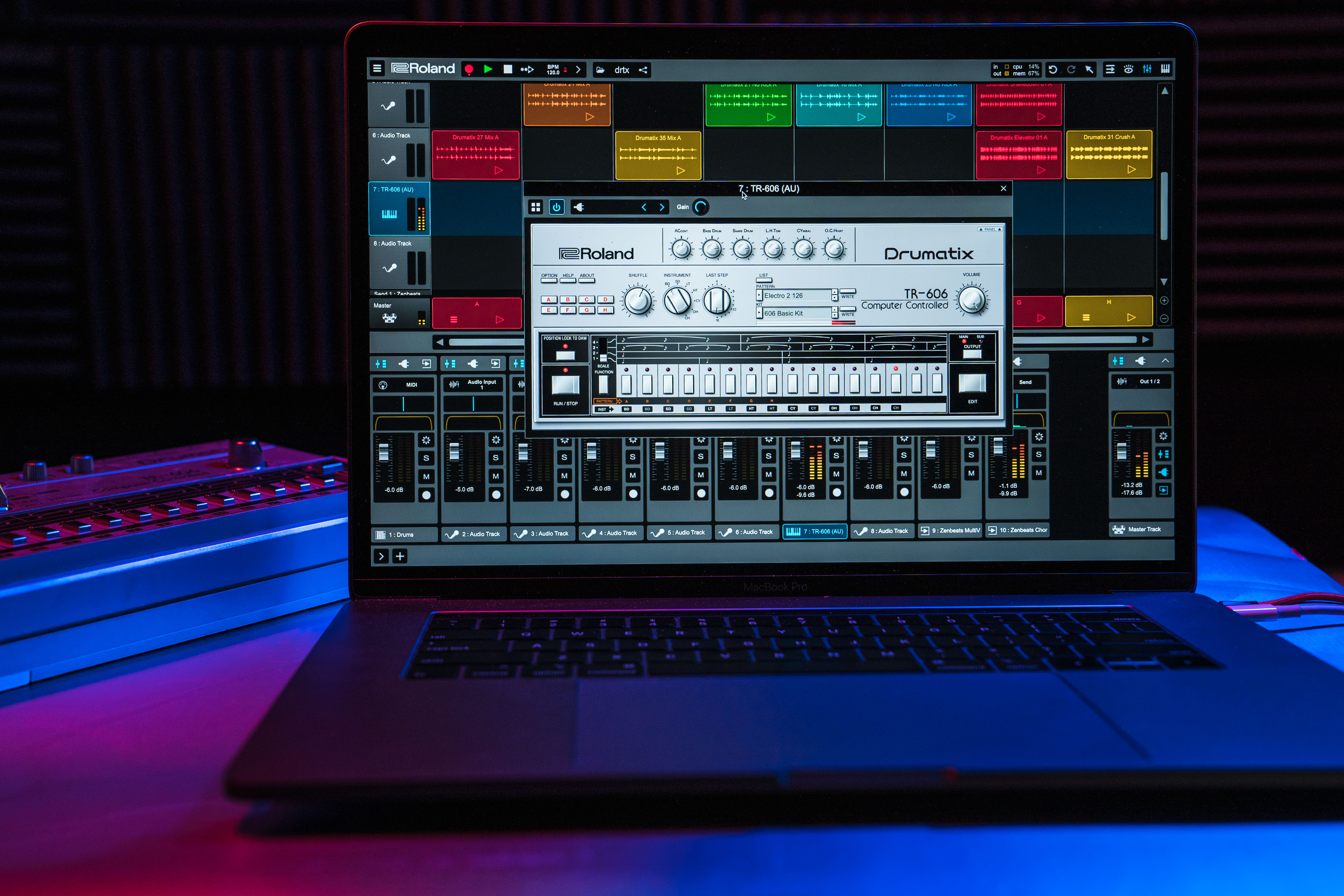 Dive into the origins, the songs, and the modern-day revival of the TR-606. Meet the engineers behind the Boutique TR-06, explore the mythos of the TR-606 with Peter Kern, and read about a wide range of songs built around the rhythms from this little silver
Dr. Mix: 3 Generations of the Roland TR-606
Everybody's favorite studio personality Dr. Mix goes in on 3 generations of Roland drum machines—breaking down the functionality, sounds, and his personal tips and tricks for the original TR-606, the TR-06 Boutique, and the Roland Cloud TR-606 plug-in.
TR-606 Inna Dancehall Style
While the TR-606 is best known as a staple of '80s and '90s electronic music, it had broad appeal that extended well beyond dance records. Check out this DJ mix from New York DJ Gunnar Haslam covering rare TR-606 Dancehall cuts, many of which were produced by Jamaican studio legends Prince Jammy and Bullwackies who both owned units in the early 1980s.
Test Drive the TR-606 Software Rhythm Composer Today
*After July 6th the TR-606 Software Rhythm Composer will only be available in Roland Cloud Ultimate Membership or as a Lifetime Key purchase.