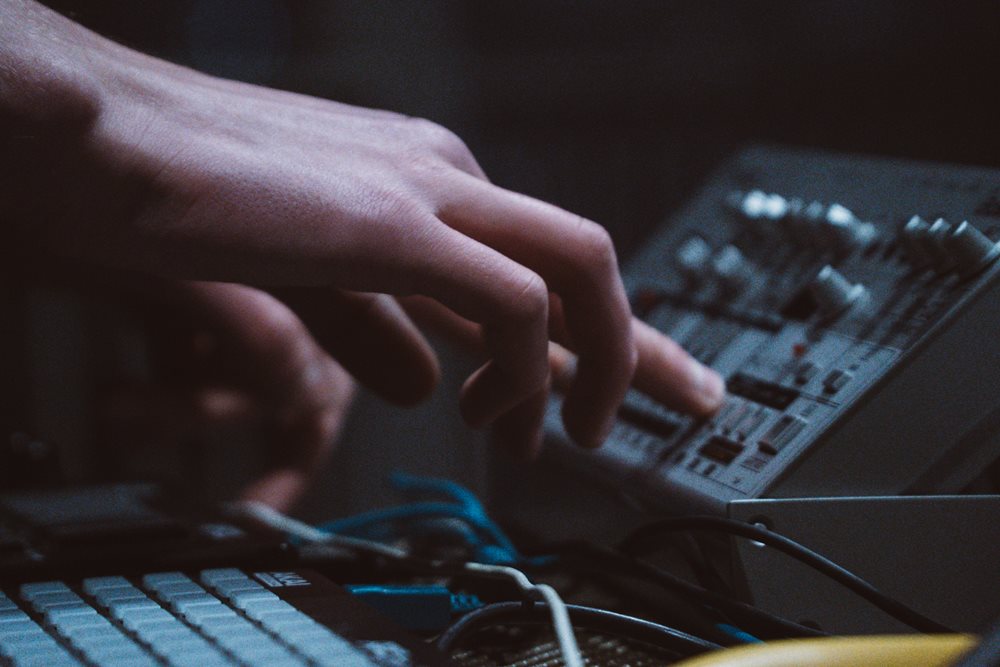 For 303 Day, we asked Team Roland Cloud to stretch its bass muscles and crank out some club shaking dance grooves with the software version of the Roland TB-303. You answered our call with a deluge of elastic acid house-infused tracks that tickled our earbuds as they squelched through the stereo spectrum. Roland Cloud and our celebrity judges raked through the entries to choose three bass masters who rose above the rest.


The finale in our series of articles on our winners focuses on Caspar Dennehy, an Oregonian with several releases under the Lo-Fi House moniker. Caspar submitted a complex, original track with a fascinating first-person perspective video that captivated our judges. We spoke with Caspar about the parallels between anthropology, and music and how a lifelong pursuit of art is an expression of the soul.
Tell us about yourself, where you are from, and a little about your musical story.
I grew up in Minneapolis which is a city known for diverse musical influencers like Bob Dylan, DVS1, and Prince. The foundation of my musical education is classical piano and strings. My mother emigrated from Germany and both my parents valued the arts.

As long as I can remember, my brother and I have played music together. Eventually, we rebelled against convention and embraced electric string instruments while trying to learn our favorite blues, jazz, and funk tunes. I began experimenting with various DAWs and became fascinated with running field recordings through various experimental signal flows and effects chains. In 2015, I traveled through Southeast Asia and South America.

The experience exposed me to a multitude of vibrant sights and sounds that expanded my musical vocabulary. Currently, I am studying Geology and Biology at Portland State University. Last semester, I took a class in computer music composition and explored our transition into the Anthropocene through manipulation of natural field recordings via granular synthesis.
The project resonated with my past experiences working in ecological reserves. On these reserves, I witnessed sights and sounds that are sadly being compromised by human-induced ecological collapse. Recently, my brother gifted me a Roland TB-03 and I began to produce acid house and techno. We hope to release a small EP sometime during late June.

I took a class in computer music composition and explored our transition into the Anthropocene through manipulation of natural field recordings via granular synthesis.

Tell us about the ways you integrate Roland Cloud into your workflow. Do you have any favorite instruments in the suite?
Roland Cloud allows me to get more physical control over my production process. Assigning MIDI-mapping with Roland Cloud is extremely straightforward, making it easy for me to use all of the sliders and knobs on my MIDI controllers.

The ability to stack multiple parameters per knob, even from multiple instruments, is extremely useful for live performance. My favorite instrument in the suite is definitely the TB-303. It's such a versatile tool and can produce a huge variety of sounds. The SH-101 and the TR-909 are probably next on the list.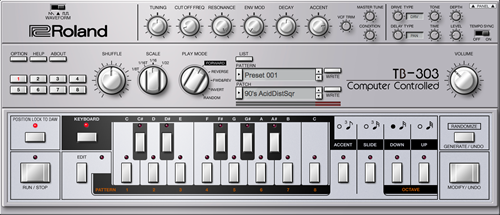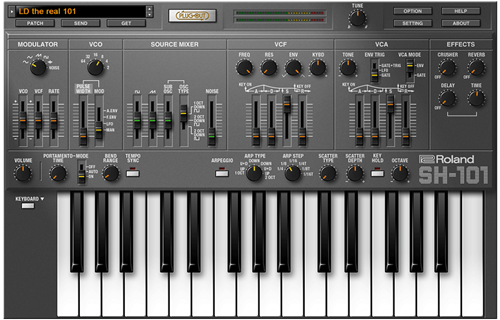 Tell us about your experience using the TB-303 and the awesome video you created for the Battle of the Bass Line.
I had a blast producing the track for the Battle of the Bass Line and exploring some of the features on the Roland Cloud TB-303, such as randomization and sequence direction. My brother informed me of the BOTBL contest at around 7PM on the night of the due date. I was able to quickly install and select a few acid essentials from the Roland Cloud. I wrote a few sequences, assigned all parameters to every controller in my arsenal, threw on the GoPro and hit record.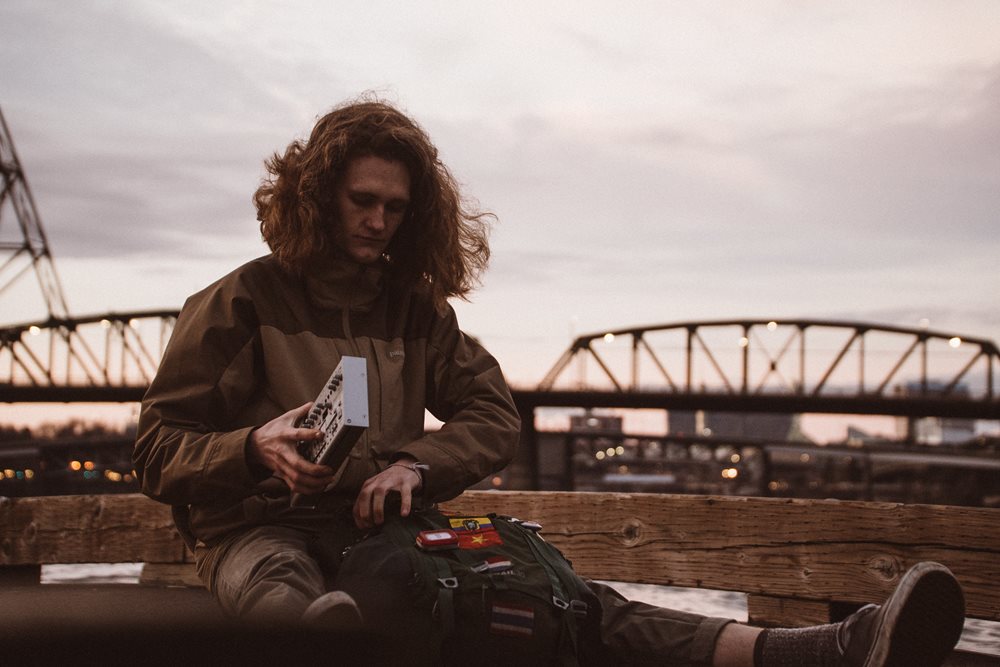 When do you find you are at your most creative?
Most of my compositions are fairly spontaneous. I find myself to be most creative during the late night or early morning. I try to make a track or two per evening as a post-school decompression activity. My main ritual is just starting a project from a blank live set and then building everything from the ground up. I think this helps me practice sound design and prevents me from getting stuck on past concepts and creations.
How do you feel listening back to your past work? Do you judge it harshly, or appreciate where you were at that time?
I wouldn't consider myself to be a perfectionist. Due to the high volume of my workflow, I find it impractical to dwell on my errors. I enjoy listening to old tracks and noticing my prior mistakes and achievements.
So, what is your recording rig like?
My recording setup revolves around an old refurbished MacBook Air. My DAW of choice is Ableton Live 10. I do all my sound design through Ableton stock sound engines or via processing field recordings through Ableton audio effects. I often record with my Roland synths, the TB-03 and D-05, and Roland Cloud adds classic sounds to my compositions.
Your music cross-pollinates many styles. Can you tell us about what's in current rotation for you?
Right now, my artistic influences span many genres. As for techno, I've been enjoying DVS1, Marcel Dettmann, Ben Klock, and Deepchord. These artists are master sound designers who create beautiful textures. In the house world, I've been feeling Efdemin, Aleksandir, Yaeji, and So Inagawa. Efdemin has some smooth and deep cuts, Aleksandir is a virtuoso of composition, Yaeji has her global influences, and So Inagawa is just straight up crunchy.

As for jazz, Dhafer Youssef, Arga Bileg, Bill Evans, and Miroslav Vitous. Dhafer Youssef has extremely soulful and spiritual creations, Arga Bileg are pioneers of ethno-jazz, Bill Evans is a classic, and Miroslav Vitous is a purveyor of the avant-garde.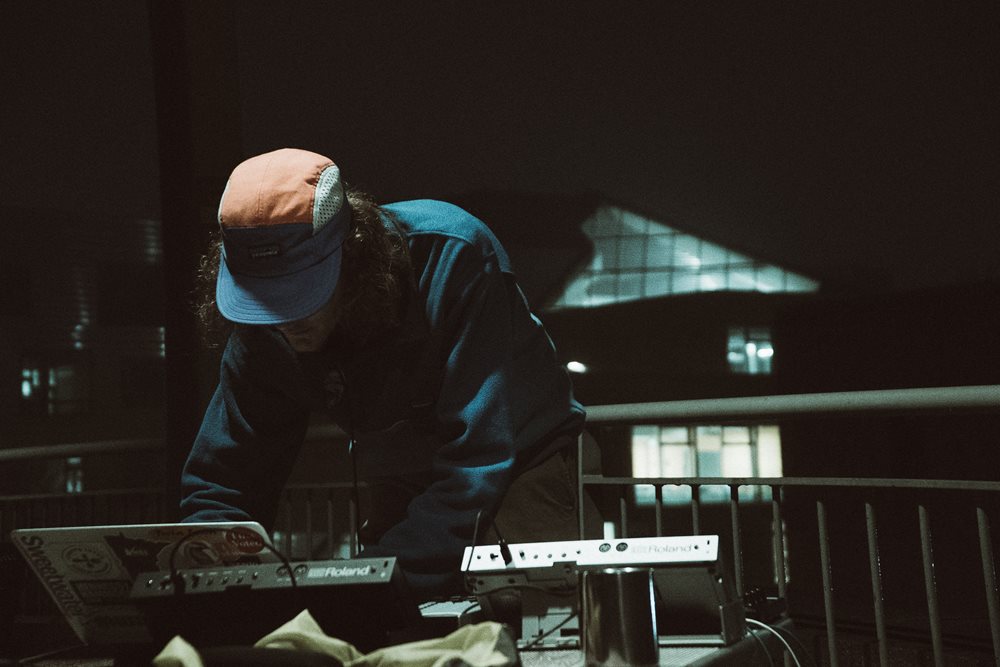 I find the process of creating music to be extremely introspective and meditative. In my opinion, music is one of the purest and unbiased expressions of the soul.

Do you consider yourself more of a musician or a producer?
I guess I qualify as both. Although I primarily do production, I consider myself more of a musician. Most of my background and experience come from playing physical instruments. I've only recently got into the gear and theory behind traditional studio production techniques.
With such a strong backgroud in the sciences, do you feel there are any mystical factors in music creation?
Music is most definitely a spiritual pursuit for me. I find the process of creating music to be extremely introspective and meditative. In my opinion, music is one of the purest and unbiased expressions of the soul.

What is on the horizon for you creatively?
I eventually hope to start an artist collective or record label, although first I need to find a way to monetize my musical skills. My plan is to start DJing as a way of gaining exposure on the tracks I produce. Recently, with the help of a few friends, I've been trying to organize multimedia techno and house exhibitions.

The best place to find my music is currently on Bandcamp under Lo-Fi House, although I do plan on releasing a few collaborative projects within the coming month. Follow me on Instagram at @errlsweatshop.

Photos Courtesy of the Artist