With the release of the D-50 "Beyond Fantasia" patch collection, we're proud to share "Phuture Wave," an exclusive track by Los Angeles-based electronic music master ANDR3X. The song's title is a tribute to mentor DJ Pierre of seminal acid house act Phuture. On "Phuture Wave," ANDR3X utilizes the new D-50 "Beyond Fantasia" collection in bold and exciting ways, reminiscent of his high-energy performances.
PATCH BREAKDOWN
D-50 Beyond Fantasia Patches:
1-1: The First SuperSaw
2-1: Glorious
4-7: Out Of Africa
5-2: Sequence Bass
7-2: Dream Time
8-2: Not Analog
8-8: You Need A Hit

Roland TR-909 Patch:
Acid House
Roland Cloud is beyond a family of virtual synthesizers. It is a reflection and extension of nearly five decades of focus and originality, which is everything that has made the Roland name great. Roland inspires and impacts artists and culture around the world.
ANDR3X 's interest in electronic music began in elementary school with Depeche Mode. That passion grew, eventually bringing the artist into the world of '90s rave culture, where his "Subliminal" warehouse parties brought DJs like Sandra Collins and Mr. Kool-Aid to the Southern California region.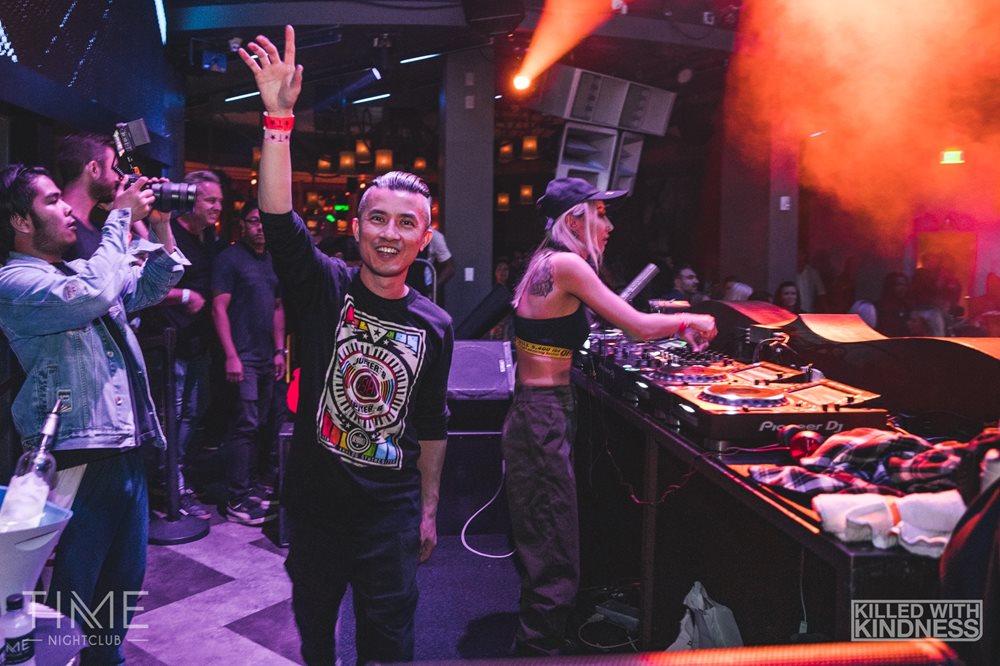 Over the last decade, ANDR3X's promotion company '3X' has organized, managed, and promoted over 1000 events and booked over 500 DJs. He's shared the stage with Armin Van Buurren, Ferry Corsten, ATB, Gareth Emery, Cosmic Gate, and many others. Check out the video below to see ANDR3X showcasing Roland Cloud's TB-303, TR-808, and TR-909 in his home studio, and rocking crowds at venues across the globe.