Happy 808Day from Roland Cloud!
What is 808Day? 808DAY (aka August 8th) is about the people who 'got' the original 808, the artists who took it to another level and most importantly, everyone who loves the music the 808 inspired.
Roland Cloud is kicking off the festivities with several exciting updates for you that you won't want to miss. First, we have the Roland Cloud 5.808 update (see what we did there?) This update adds 2 new genre-based, inspiring instruments to the burgeoning FLAVR line-up: TRAPPED and SUGAR.
Based on the Trap and Tropical house sub-genres of EDM respectively, both have the perfect melodic patch sets to drop right into their corresponding genres. Rhythmically, and relevant to the 808Day celebration, both instruments are heavily inspired and contain modern extensions of the Roland TR-808 Rhythm Composer (and lot's of other inspiring sounds too!)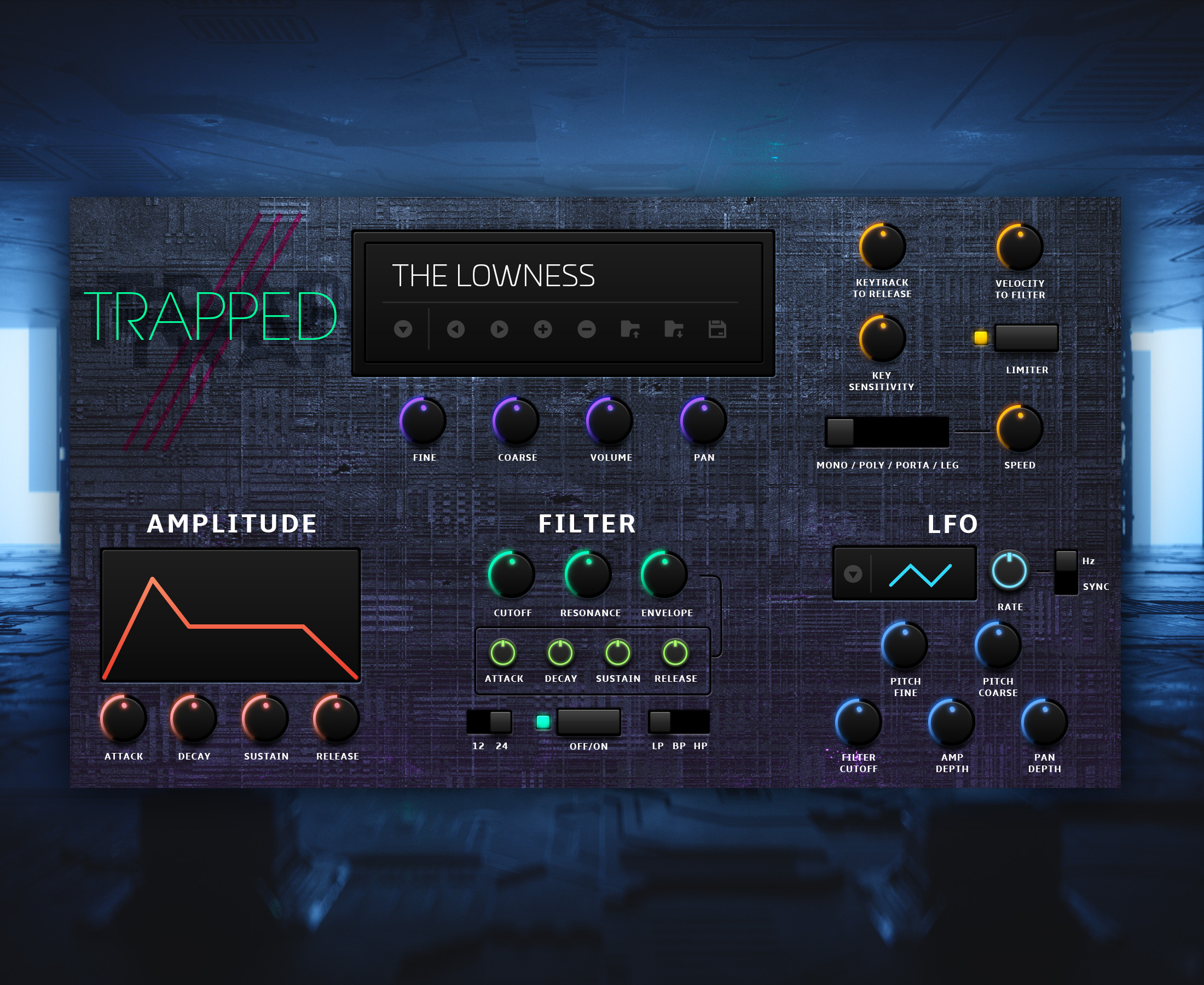 TRAPPED distills the essence of modern EDM Trap music and puts it in an easy to use, highly expressive and performant virtual instrument. The "Trap Drums" percussion patch takes the TR-808 and expands on it in new and exciting ways. For example, TRAPPED leverages a keyboard split, with a long decay chromatic bass on the bottom end so you can play melodic bass drum lines, and puts percussive elements such as snare or clap on the top end. TRAPPED'S long decay kick is velocity sensitive, so whether you record your performance live or build your beats in a sequencer, TRAPPED will leave you inspired.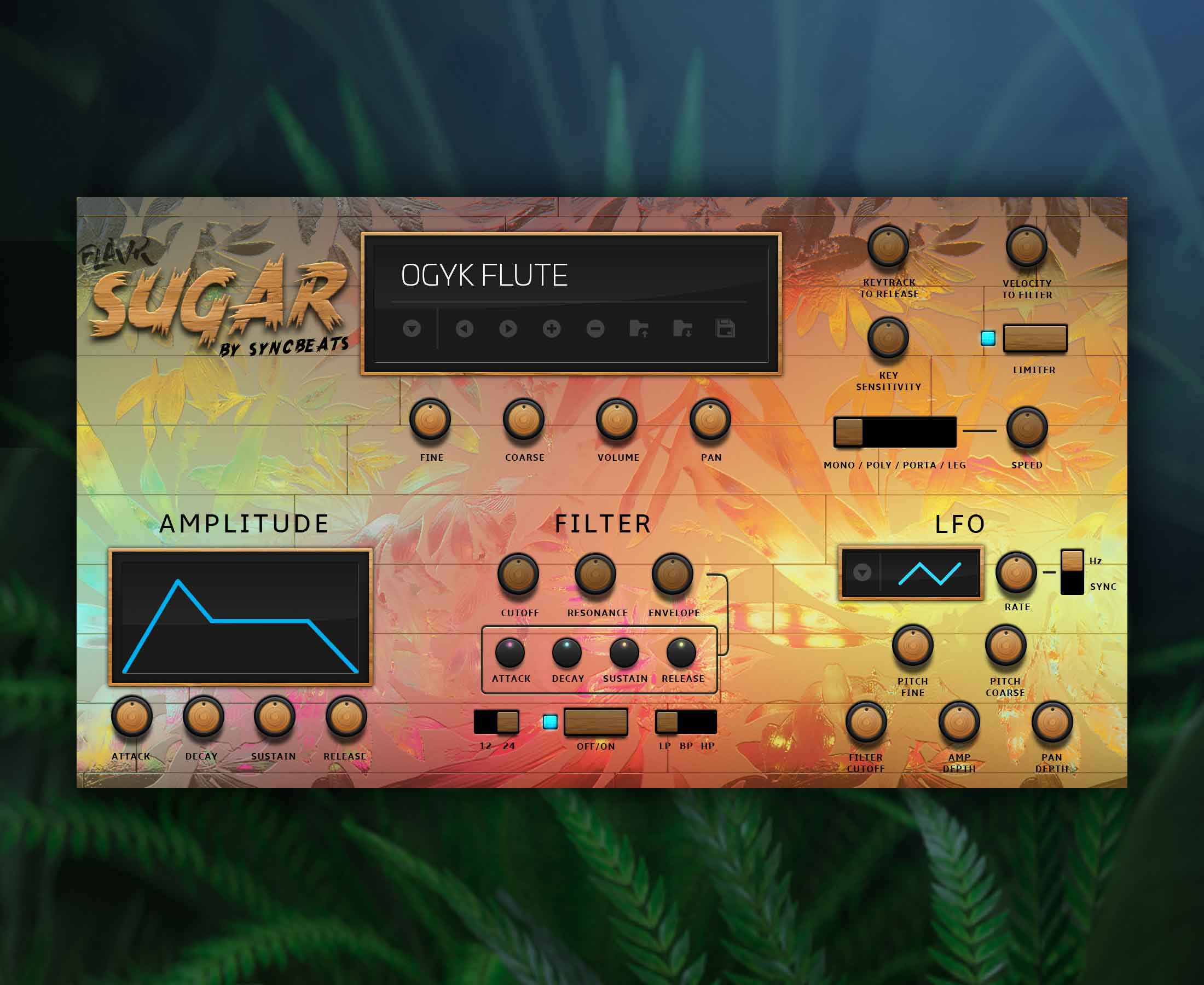 SUGAR is inspired by the Tropical House or Trop House genre of EDM. Although it's a perfect addition to any producer or DJs arsenal for playing a festival, SUGAR has a deep variance of luscious melodic patches that fit perfectly in other genres and for other applications.

Both TRAPPED and SUGAR take full advantage of the recent effects update to Roland Cloud including:
Stereo Delay with tempo sync, wet/dry adjustment, feedback adjustment
Flanger with adjustable depth, rate, feedback, stereo spread, tempo sync and wet/dry mix
Stereo Chorus with adjustable depth, rate, feedback, stereo spread, and wet/dry mix
Distortion with adjustable overdrive, turbo, wet/dry mix as well as several selectable IR models
Reverb that allows you to toggle between classic or convolution reverb models
Compressor with variable threshold, compression ratio, knee width, makeup gain, attack, and release
Doubler that provides stereo delay across left and right channels with adjustable gain, feedback and delay timing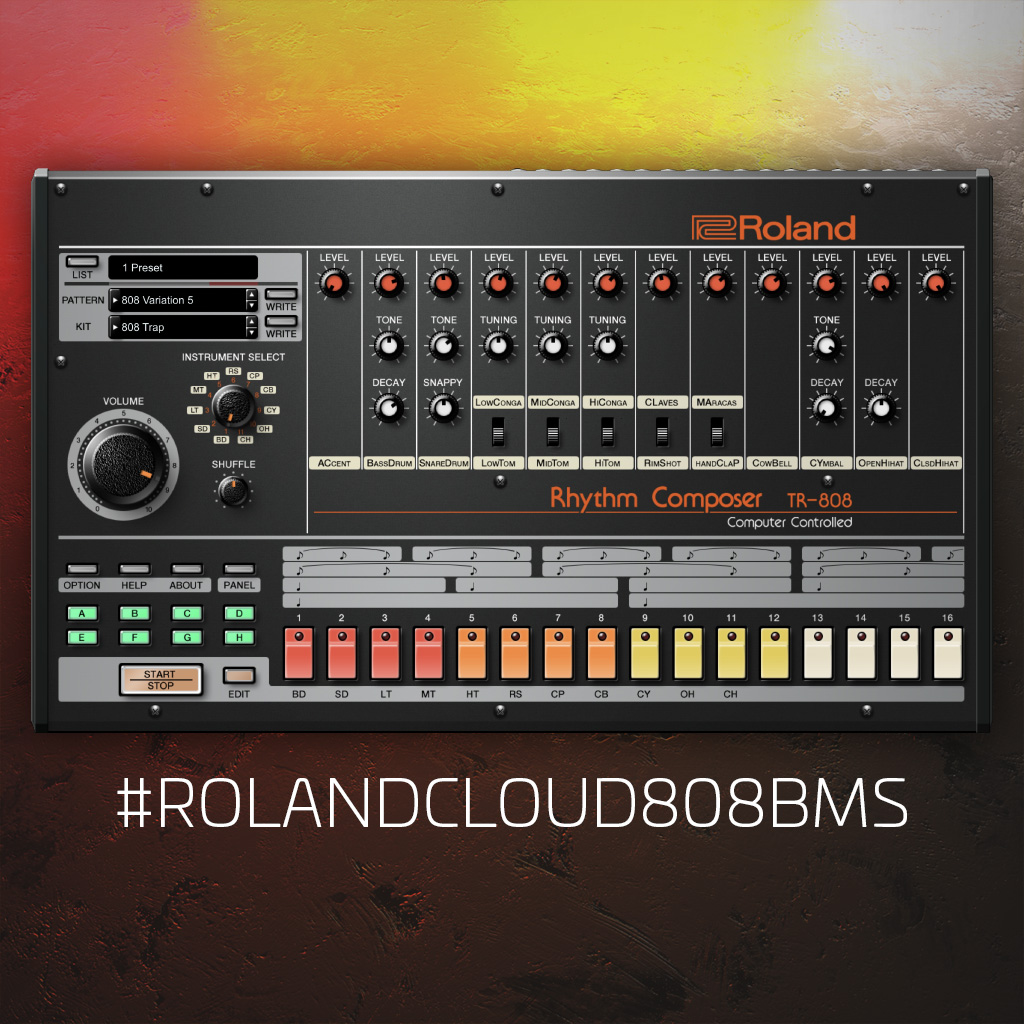 Next, we invite you to participate in the Roland Cloud 808 Beatmaker's Showcase. Make a track, capture a video, post it, follow and tag Roland Cloud, and if the team judges your submission as one of our three favorites, we will feature you in a forthcoming Roland Cloud artist's spotlight and give you a free 1 year of Roland Cloud!
For details around eligiblity and for further instructions,
click here
.
As with all Roland Cloud updates, this release was driven by input from you, the Roland Cloud Community. As musicians evolve, we'll be there to provide relevant releases. Have a suggestion for new effects, functionality in Roland Cloud Manager, or an instrument you'd like to see?
Let us know!