When Roland Cloud released the software version of the iconic JV-1080 late in 2017, requests immediately started pouring in asking the same question: "When can we see some of our favorite Roland SRX expansion boards in Roland Cloud?"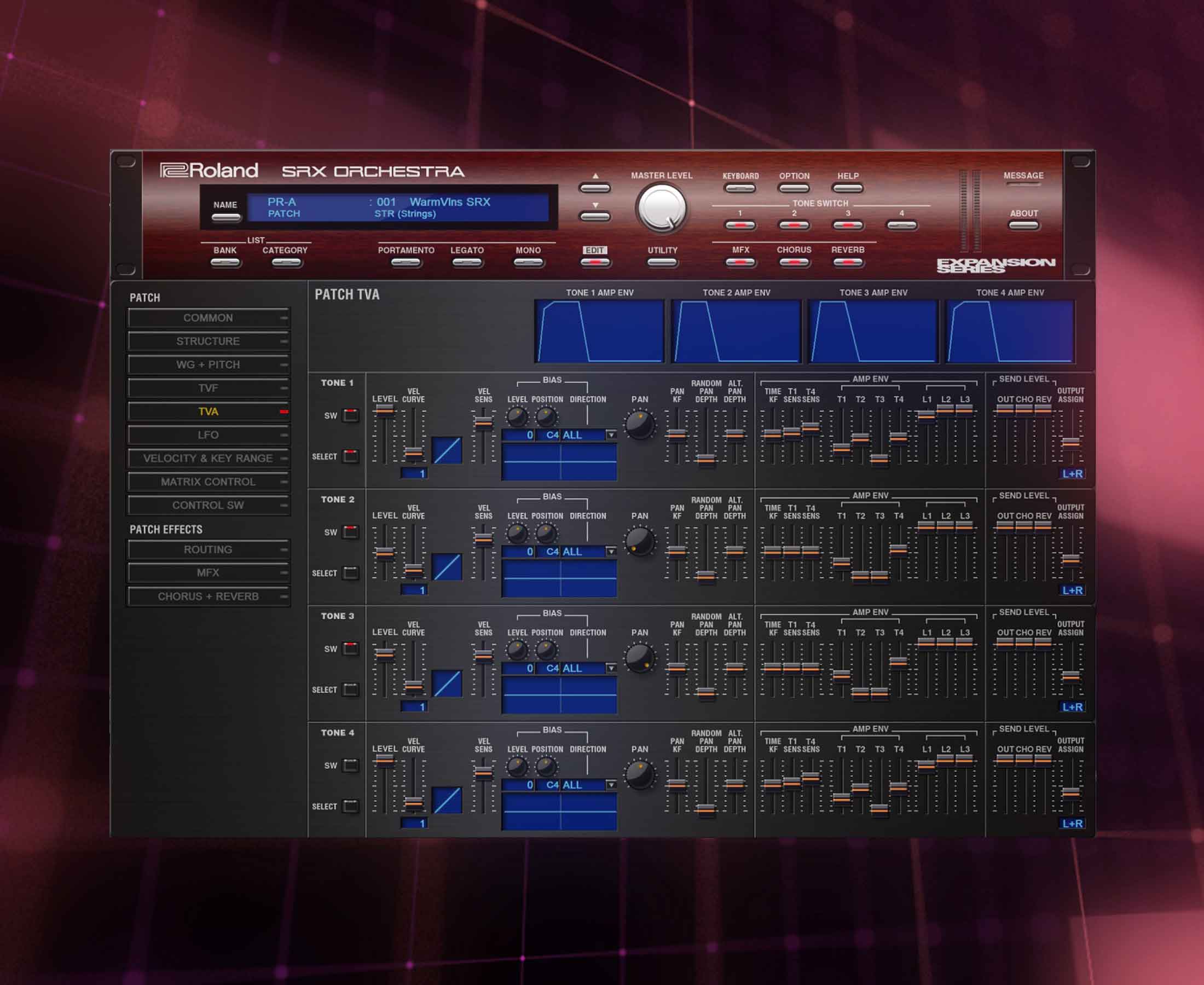 Wait no longer, SRX-Orchestra is here!

The first software adaption of Roland's legendary SRX expansion boards, SRX-Orchestra brings to your DAW some of the most beloved and recorded orchestral sounds in history.
SRX-Orchestra provides hundreds of fresh, inspiring sounds for composers, film scoring or any situation where realistic orchestral sounds and vocals are needed. Flutes, clarinets, choirs and even robust percussion are featured prominently alongside patches that deliver multiple orchestral voices via a single keypress. With over 425 orchestral patches and the ability to create and customize your own, SRX-Orchestra is destined to become a legend for the second time.

Originally only available as a user-installed expansion board for the popular SRX compatible JV and Fantom series of hardware synthesizers, Roland has modeled every aspect of these beloved cards down to the circuit and in software so that they can be used by today's musicians from the convenience of their favorite DAW and without having to use a screwdriver. SRX-Orchestra showcases the following features:
Digital Circuit Behavior (DCB) faithfully captures every detail of the original SRX based expansion
425 orchestral patches and 128 user configurable slots
All new user interface provides quick access to the original controls and parameters
64-bit VST2, VST3 and AU support
Import SYSEX (*.syx) files and enjoy your favorite, previously created SRX series patches
Simple installation and updates via Roland Cloud Manager
As with all Roland Cloud software synthesizers, SRX-Orchestra is part of the Roland Cloud core membership. If you haven't already, try it out, risk-free, for 30 days by simply registering for an account on Rolandcloud.com.