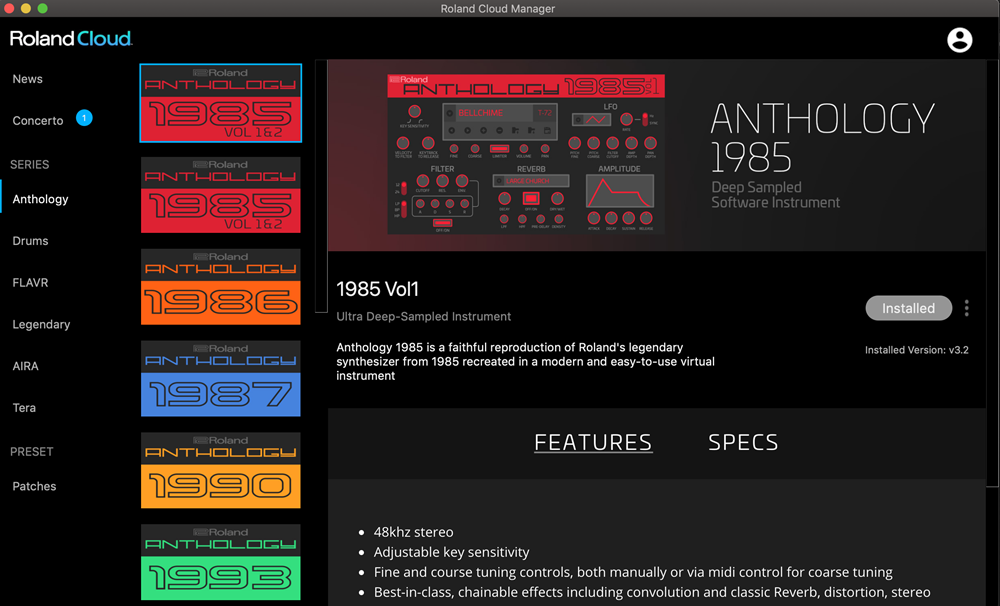 As part of our ongoing efforts to refine our products and enhance your creative experience, Roland Cloud is pleased to announce the latest update to Roland Cloud Manager. This update provides a streamlined aesthetic and workflow for RCM. To encourage an optimal experience with our instruments, we recommend downloading this update as soon as possible.
Sign up for Roland Cloud today!
Input from Roland Cloud's users drives our updates. Have a suggestion for new effects, functionality in Roland Cloud Manager, or an instrument you'd like to see? Let us know!