Our number one requested feature is here! Unlock three types of Sidechain effects, as well as a host of performance updates and feature enhancements.
Zenbeats SC-Pump – A turn-on-and-go style FX plug-in with easy sidechain presets for instant results.
Zenbeats SC-Comp – Our new mainstay compressor is a dynamic beast with built-in sidechain.
Zenbeats SC-Envelope – Full ADSR envelope for shaping volume and filters for maximum sound manipulation.
3rd party plug-in support – Don't worry! We didn't forget to include support for sidechaining with your favorite 3rd party plug-ins.
Save big with Unlock V3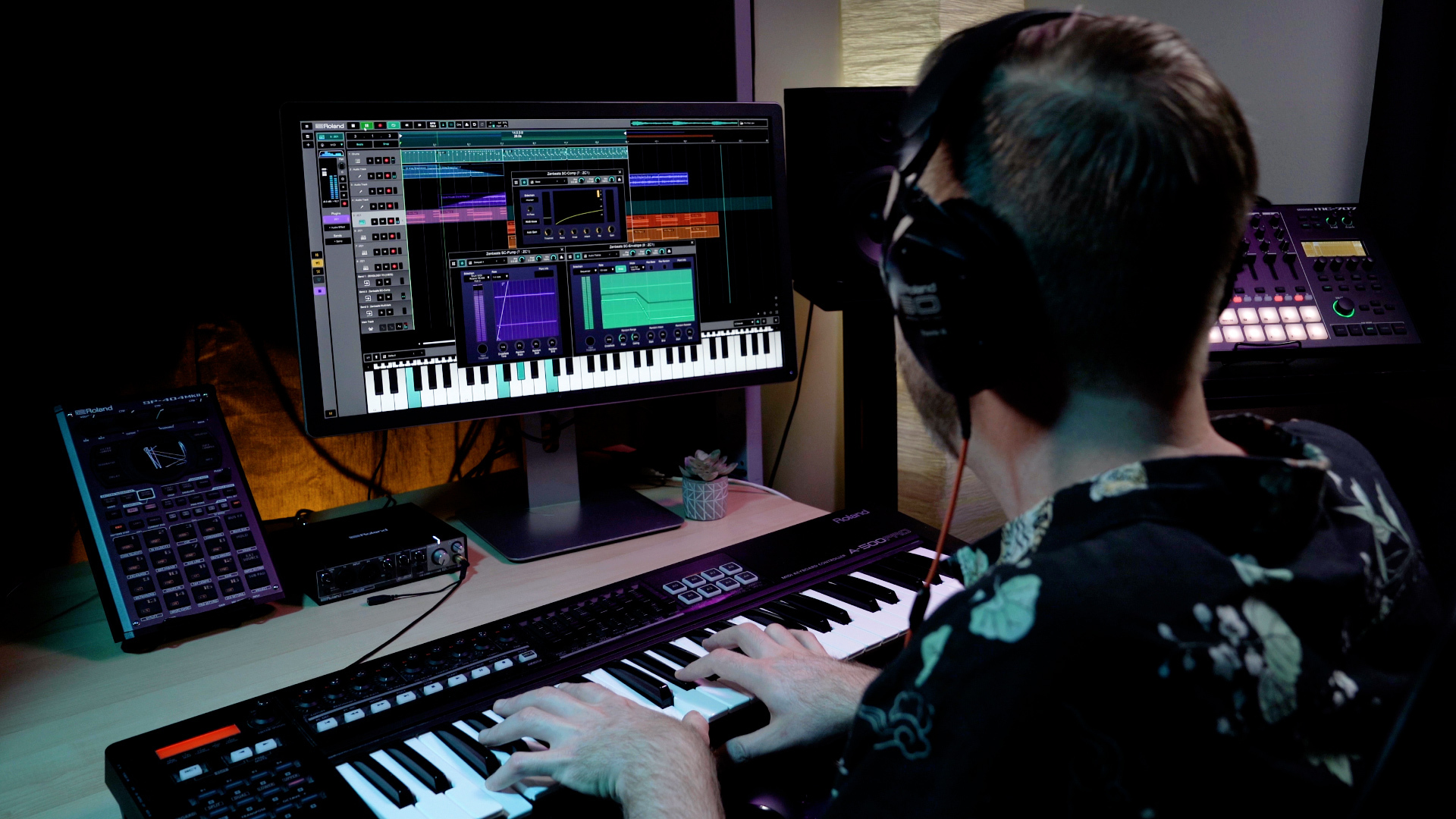 For a limited time, get massive savings on platform unlocks. It's easy! In your next Zenbeats session, unlock the app from the store and take advantage of our exclusive offers:
Android or iOS Unlock is just $15 $9.99 USD

Windows or Mac Unlock is just $50 $29.99 USD
One platform not enough? Take Zenbeats to the MAX and unleash your full creative power with our cross-platform music creation app for only $150 $99.99 USD.
Instant access to all Zenbeats features across all platforms and devices

All V1-V3 in-app loop and preset packs included

Over 14,000 (8GB+) sounds

3.1.0 Release Notes
New: Sidechain routing support
New: Zenbeats SC-Comp - Sidechain compressor effect
New: Zenbeats SC-Pump - Sidechain volume shaper
New: Zenbeats SC-Envelope - Sidechain envelope filter
New: MV-1 System Program Ver. 1.80 support (3 new MFX plugins)
Improvement: Enhanced AUv3 plugin compatibility
Improvement: Better Mixer View on phones (hides mini-timeline view if there isn't enough space)
Improvement: New Lessons page gives access to the latest in-app lessons, YouTube videos, Roland Cloud Academy classes, and more
Improvement: Always display plugin GUI when initializing
Improvement: Better Timeline and Editor fade behavior
Bug Fix: ZR1 MIDI editing GUI refinements
Bug Fix: Fixed mixer view header alignment
Bug Fix: When duplicating or pasting an instrument track, makes sure the correct pack data is selected
Thanks for being a part of the Roland Cloud community. We value your feedback, and we'll keep on bringing you the tools you need to create songs. If you have any Zenbeats questions, check out our support page or reach out to Customer Service.​